It's all in the hair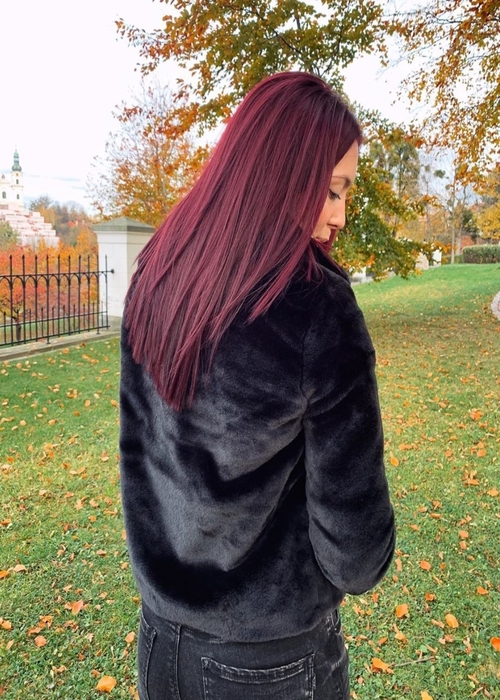 Great things never come from comfort zones. Step out of yours and who knows what you could do. With autumn around the corner, it's time to switch up your look with a colour that isn't the norm. Mulberry Red hair is the perfect standout shade for the season. With its unique blend of red, purple and brown hues fused together, it's definitely an 'out of the box' look that you have to try.
It's time to add some fun to your quarantine days with Renew. Play with colour because self-care never looked so good. Here are some cool ideas on how you can style your Mulberry Red hair. So even though you're not going anywhere, you can still look fab.
Renew Colour Infusion Range
Red Hair Standout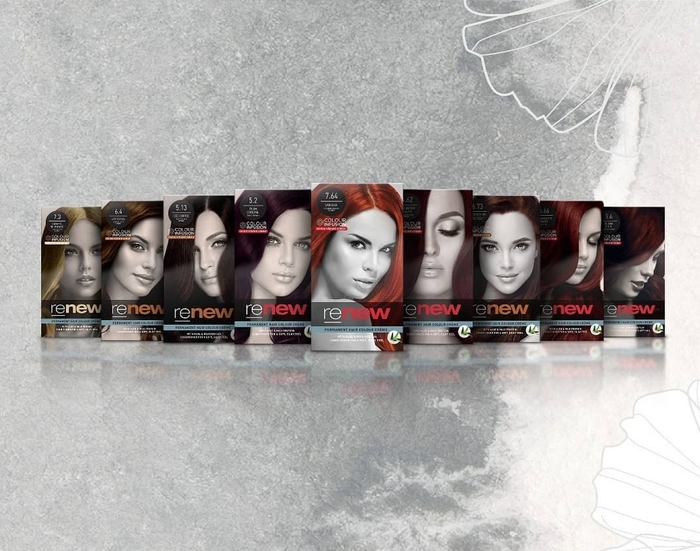 As Doctor Seuss says: "You'll never get bored when you try something new". At Renew we're going to show you some cool hair colouring techniques and styles that you can achieve with our Mulberry Red hair colour from our Colour Infusion range. If you're looking for a richer and more vibrant hair colour, then stick with us. Renew's Colour Infusion technology locks in colour by penetrating deep into the hair fibre.
This will give you an intense shade. The range also includes our special Aloe and Milk Protein Conditioner that'll leave your hair feeling refreshed and nourished. Here are some of our favourite Mulberry Red hair looks:
Short and Sassy
Pretty Bold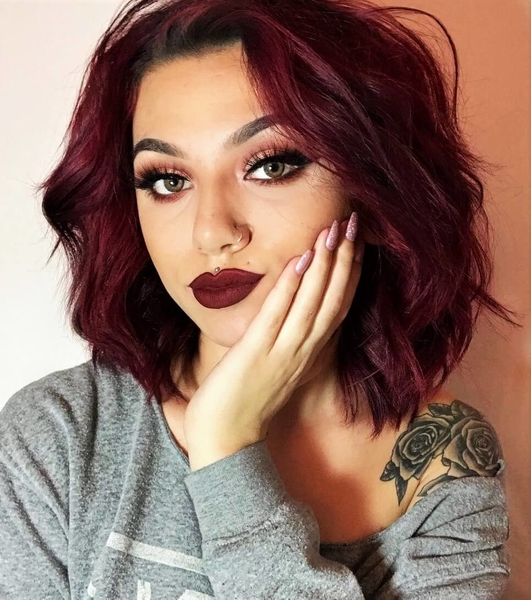 If you're looking to make a bold statement with your hair, then this is the perfect look for you. Our Mulberry Red hair shade will intensify your darker hair colour and bring it to life. Rock your hair in a short and sassy bob with some light waves to get the complete look.

Long and Luxurious
Radiant Beauty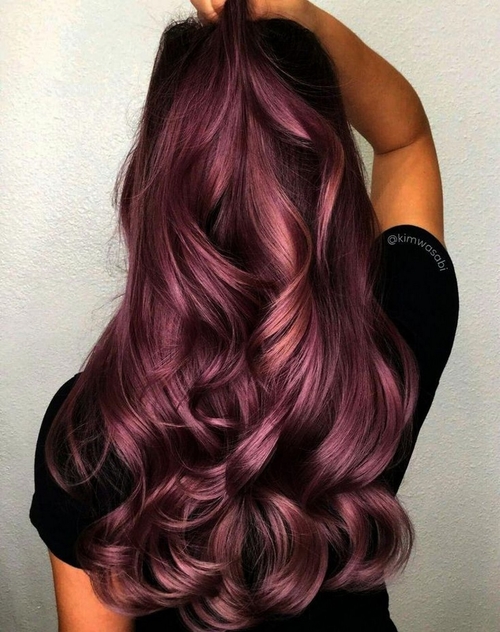 Bring your long tresses to life by adding a luscious shine with our Mulberry Red hair colour. This shade will bring out your radiant beauty and allow you to light up any dull day. Add some soft curls to your hair to complete your look.  

Red Flames
Feisty Fire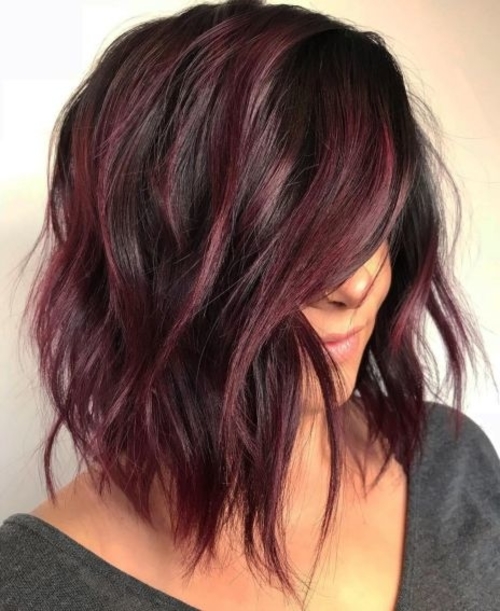 How stunning is this hair colouring technique? We love how the red streaks balance out with her natural hair colour. It gives the look a multidimensional style and we're living for it. Achieve this colouring technique with our Mulberry Red hair colour. Be sure to colour your hair in sections to get this multi-toned style.

On Point
Bang Bang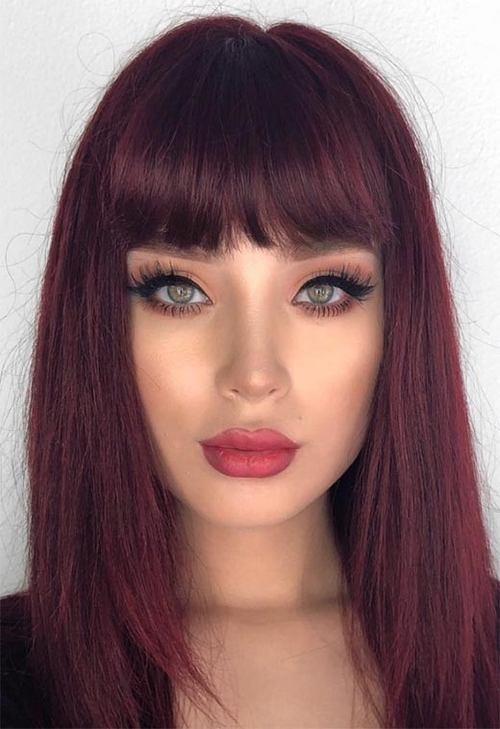 Image source: Glowsly
Nothing looks more striking than a vibrant hair colour with a fringe. We love how this Mulberry Red hair takes her style to the next level. It's a fun look that'll be sure to add a sense of adventure to your everyday life. Who said blondes have more fun?

Berry Dreams
She's Got It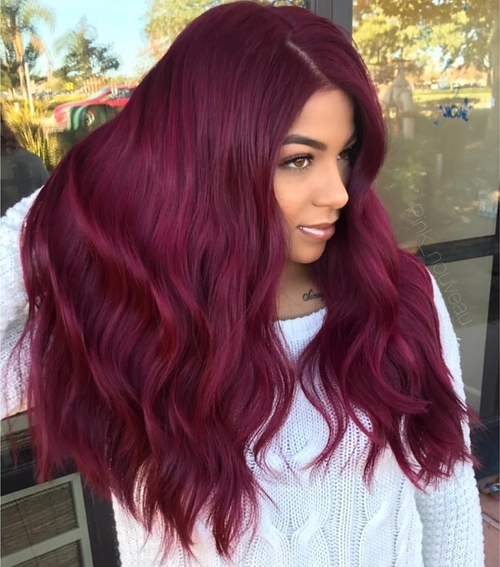 Image Source: Hair Ideas
We love how this bright red hair adds elegance and sophistication to her look. It's a stand-out colour that looks incredible with beach waves.
Hair Colouring: The Wait
Here's A List of Things That You Can Do to Pass the Time
Worth The Wait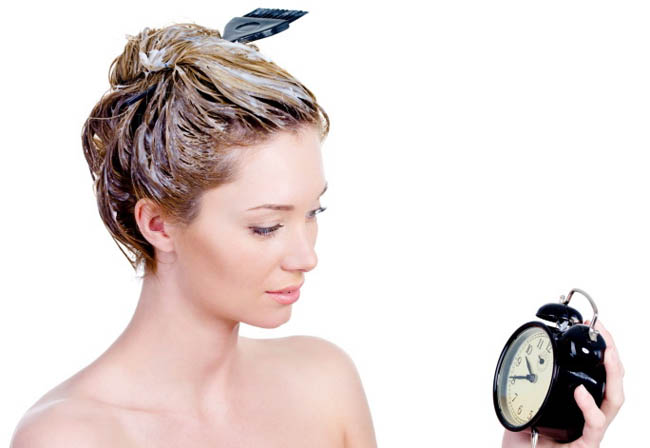 Image Source: Fashion Central
Mulberry hair and chill? Here's what you can do whilst you're waiting for your Mulberry red hair colour to catch on:
Read a book
Journal some thoughts
Binge-watch your favourite series
Listen to some tunes
Learn a new dance
Video call your friends or family
Learn a new recipe
Try a TikTok challenge
Browse social media
Catch up with your favourite YouTubers
Once 30 – 45 minutes have passed; you can go ahead and wash out the hair dye, and then enjoy your new and fabulous Mulberry red hair colour.
Now that you've got these hot styles on lockdown; tell us in the comments which one you loved best. Leave your tips on how you enjoy passing the time when colouring your hair. We can't wait to see you come out of your comfort zone when trying Mulberry Red hair.
Be sure to tag us on Facebook and Instagram. Go ahead and self-isolate in style with your new look and feel revived.