If you're making the change from long hair to short or growing out a shorter cut, the bob hairstyle is a practical option that can be both playful and sophisticated. It is a versatile cut that never seems to go out of fashion. When choosing the right bob hairstyle for you, it's important to take the shape of your face into consideration.
There are four main face shapes. Your face's shape may be a variation of one of the following:
Round – You have a small rounded forehead and chin, and your cheekbones are rounded.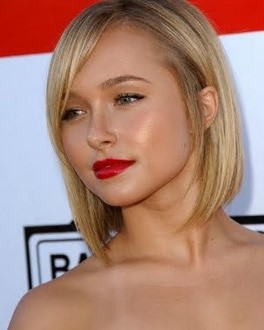 If you have a round face like Hayden Panettiere, a bob with longer tips at the front will look great and create the illusion of length. A side swept fringe will add some angle to your face, while layering and highlights will add further dimension to your hair.
Square – Your forehead, jaw and chin are squared, and you have angular cheekbones.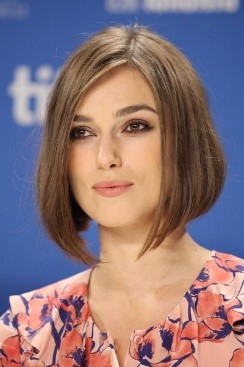 The best bob hairstyle for a square face, like Keira Knightley's, is one that is graduated in length – this means that your hair is cut in longer to shorter sections, ranging from the front to the back of your head. Instead of a blunt cut fringe, opt for a layered side swept fringe, which will add contouring to your face.
Heart – You have a narrow chin that broadens into wider cheekbones and a broad forehead.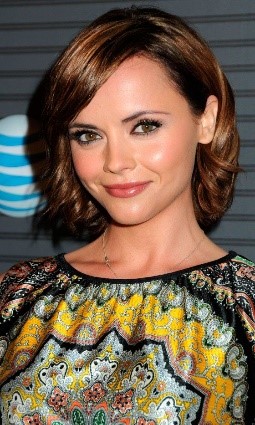 If your face is heart shaped like Christina Ricci's, you can get away with a bob that reaches your chin. Hair volume is important, which can be achieved with wispy or choppy layers around your face to give fullness to the narrow chin area.
Diamond – Your forehead and chin are narrow, while your cheekbones are broader..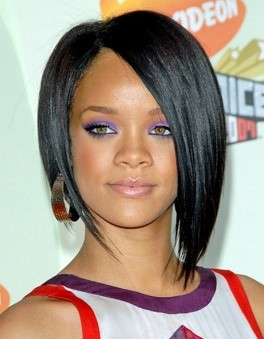 A fantastic bob for a diamond shaped face like Rihanna's is one that contains a long, swooping fringe to fill in your forehead. Opt for an asymmetrical shape to your bob to accentuate your cheekbones and jawline.
Follow us on Facebook or Instagram to discover styles and colours.