Red hair colour has certainly made a fiery statement this year. From singing diva Rihanna to Scarlett Johansson as the Black Widow in The Avengers to our very own local celeb, the gorgeous singer-songwriter, Chiano Sky.
If you've already taken the plunge into red velvet awesomeness, here are 5 rockin' styles to try out with your red hair colour:
#1 Hollywood Glam Waves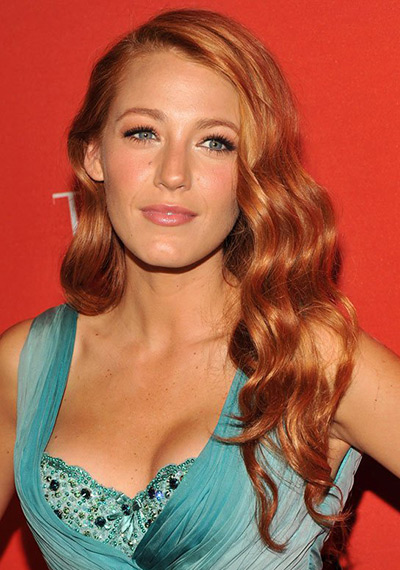 Blake Lively rocks timeless Hollywood glam waves. Add a silicone-based hair serum for that extra, healthy shine, so that when the lights hit those waves, it will shimmer beautifully.
#2 Effortless Bob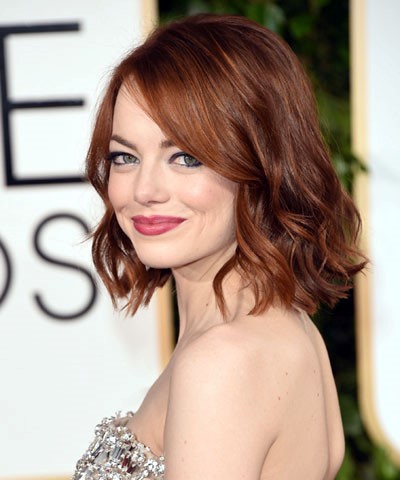 Emma Stone looks flawless and chic in a bob with a slightly tousled, out-of-bed look. While this style works with just about any hair colour, the flaming red exudes an edge that makes it possible to rock this look from daily casual to night-time formal.
#3 The Top Knot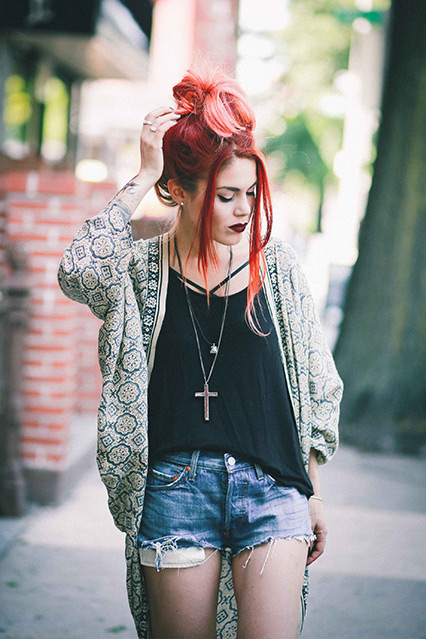 Fashion blogger, Luanna of Le Happy, is known for her edgy yet feminine and vintage street style, with her signature ombre from fiery red to strawberry blond, here she rocks a top knot that screams effortlessly chic. For an extra feminine touch, rock it with a side-swept fringe.
#4 Front Side Braid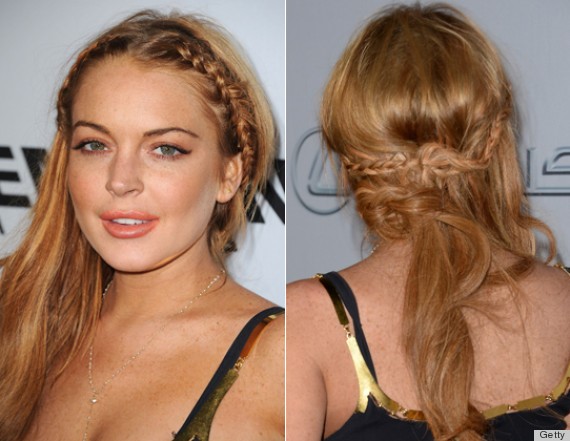 Braids have made a huge comeback this year, so why not try your hand at a simple front side braid like Lindsey Lohan? Instead of tucking the braid into the back like this, you can have it hanging on the side of your face in the front, and simply add an elastic band to tie the ends. The result? Uber-cute.
#5 Statement Fringe
Make a bold statement with a full fringe like Chiano Sky. When you're bored of your hair or just in need of a change, breathe new life into your locks with a fringe! Take your hairstyle to new heights when pairing it with a vibrant hair colour like this.
Not ready to take the plunge with a full head of red? Here are some tips on how you can add a pop of colour:
TIP #1
Go for the ombre effect! That way your natural hair colour frames your face at
the top, and towards the ends you have a flaming bomb.
TIP #2
If you're a low maintenance girl and you're just not into potentially damaging
your tresses with processes, or having to do endless treatments, you can opt
for buying lighter coloured clip-in hair extensions and have them dyed. They are the ideal alternative if you're not ready to commit to any colour in particular.
The trick is to use the ombre effect to get the top part to blend in with your own hair colour and then bleed it out to your desired shade towards the bottom.
Written by: Raylene Harvey
For more on our range of colours, please follow us on Facebook or Instagram.