Hairstyle trends may come and go, but coloured hair is here to stay. There's nothing like stepping outside of your comfort zone and slaying a shade you thought might not work for you. That's the thing about hair colouring, it opens up a whole new world of fun and self-confidence that you can't help falling in love with yourself. Others will too!
We're totally obsessed with these top favourites. From pretty pinks and royal reds to fiery orange and sleek silver, it was hard to get down to just five. But read on, and you'll see why we're so smitten. If you like what you see, have a look at our amazing Renew Perfect Colour range and take your pick.
She's a Ruby Flame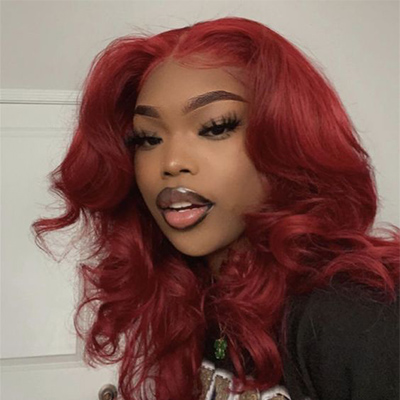 If you are looking for a sign to dye your hair red, then you're in the right place, babe. There's something about red hair that just never goes out of style. It's fiery, feisty and full of life. When you colour your hair red, you're bringing flames because everyone will be turning their heads to look at you!
Renew's Ruby Flame is deeper and darker than your usual reds, but still brings the heat. There's only one way to slay this hair colour – be bold and be you.

This queen used red hair dye to achieve that
baddie
look. | Image source:
Pinterest
Silver lining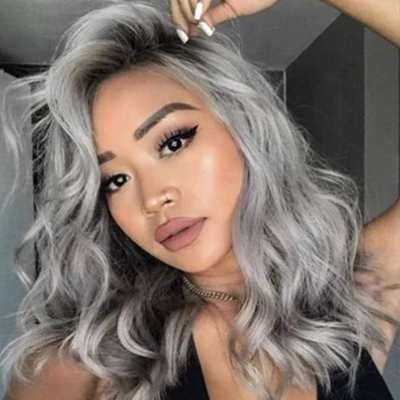 If you haven't thought about colouring your hair silver at least once, you can't sit with us. Sorry, we don't make the rules. Silver hair has been super trendy for a while now, and almost everyone has given this funky colour a go.
This hot hair colour is chic, sophisticated and  so much fun. It is slightly higher maintenance, but a little retouch here and again will have your silver hair looking as good as new. To achieve this stunning look, try Renew's Perfect Colour in Classic Pearl.

Slaying that silver hair dye look! | Image source:
Pinterest
Pretty in Pink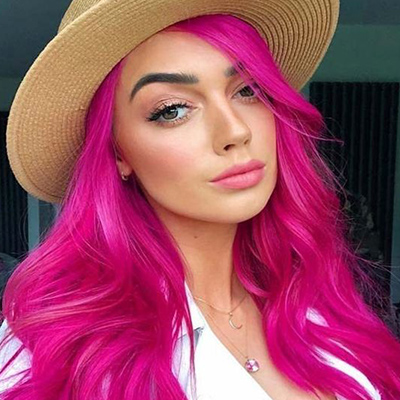 One thing about pink hair is that it understands the assignment. There are many different ways to colour your hair pink. You can opt for solid colour, highlights or even the softer-look money piece trend where just the front section of your hair is highlighted. Pink hair dye is fun to experiment with and can really boost your self-esteem.
This funky colour can be anything from pastel pink to neon pink, depending on your preference. For the best and brightest results, start off with light or blonde hair as your base. Get your pink on with Renew's Perfect Colour in Passion Pink.

Pink hair dye + you = match made in hair heaven. | Image source:
Pinterest
Double the Colour, Double the Fun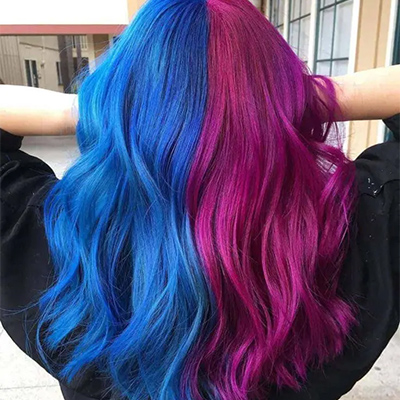 When life's too short to stick to only one hair colour, this duo dye has got to be the coolest one yet. The split of colour down the middle allows you to enjoy the best of both purple and blue worlds.
Be sure to have your hair as light as possible before you dye your hair. To achieve this look, all you have to do is  split your hair evenly down the middle and apply your choice of colour.
Take hair colouring to the next level with Renew's Perfect Colour in shades Purple Fantasy and Royal Sapphire.

This stunning butterfly effect created using two beautiful hair dyes. | Image source:
Pinterest
Brighter than the Sunset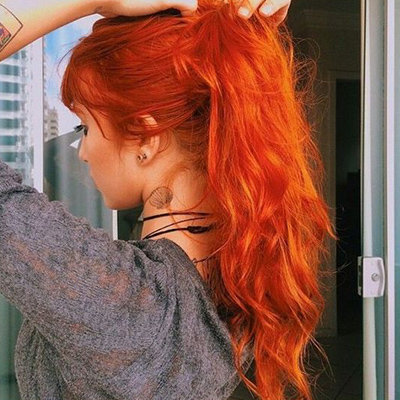 Thinking of going copper? Yas queen! We stan a bold and courageous gal. We're giving this look a solid 10 in our books. Rare natural redheads make up just 2% of the world's population but there's no reason they should have all the fun!
With Renew Perfect Colour in Blazing Sunset, you can get in on the act.