Winter is in full swing and with it comes a host of comforts. From boots to chunky-knit jerseys and even luxurious shades for your hair, there are several ways to turn up the heat. With hairstyles and trends getting their fair share of winter makeovers, there are always a few standouts each season. Mulberry hair colour is just one fun and vibrant way to keep your look fresh during the dullest time of the year.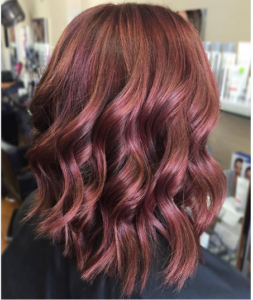 Image source: Instagram
Mulberry Hair Colour makes a striking statement
We've seen a fair share of pastels make their way up in the trends stakes. During winter, darker and more luxurious hues are taking centre stage and the results are stunning. Standard blacks, browns and reds are being eclipsed by Mulberry hair colour. We're discussing more on this trend below.
What shade is it?
Well, it's the perfect blend of dark plum and burgundy. This means it's a subtle mix of all the right winter shades.
Which celebrities have embraced it?
From Kylie Jenner to Lana Del Rey and even Rihanna, mulberry has been spotted on red carpets and runways. As a little something different to the more obvious shades of red, it's upping the ante on winter hair for even the most famous of names. We love that celebs go boldly in the pursuit of colour. It's something that we believe in and encourages our fans to do.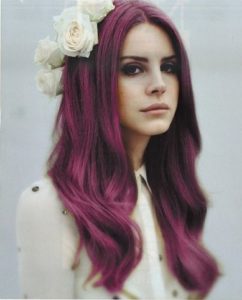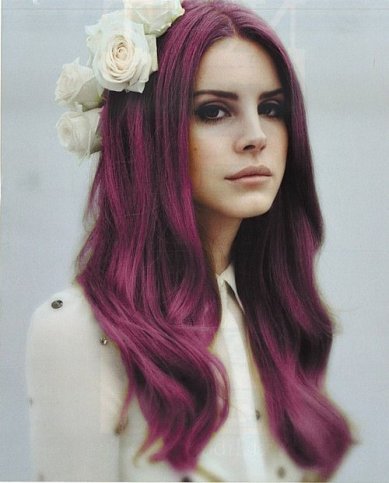 Image source: tumbler
Lana loves Mulberry
What about maintenance?
The good news is because mulberry isn't as dark as other reds, it won't fade as readily. This means it will need fewer touch-ups to keep your colour looking fresh. By relying on a good shampoo routine consisting of a nourishing conditioner and weekly hair mask, you can ensure that you get the best out of your colour. Another way to prevent the dryness of winter from impacting your locks is to use cooler water in the shower.
The hotter the water, the more your hair is stripped of its natural oils. Remember, lukewarm is key. As always, you should make a heat protectant the base of any styling that you do. This will ensure that your colour lasts.
Which styles work well with mulberry?
Any style will enhance this shade. From straight and sleek to beach waves and even braids, mulberry is really versatile. We even suggest embracing your hair's own unique texture to make the colour your own. This will also mean less time spent getting ready each day. With that extra time, you could do a whole bunch of things. Will you wake up early and hit the gym, sleep in or even spend a little me-time before work each day? The choice is totally yours. All we know is that you'll look absolutely gorgeous doing it.
Playing dress-up
Once you've embraced a new mulberry shade, you can start accentuating it with the right makeup and accessories. Colour-wise, you can bank on mustard, maroon and tan garments to bring out your new hair. On the makeup side of things, stone lipstick and even tones of oxblood will pair well. You can embrace a smoky eye as well as shades of grey, and even browns will add a touch of glamour to your look.
Put the colour back into winter
With a variety of vibrant shades to choose from, you can bring a whole new dimension to your winter style game. If you plan on making mulberry your own, why not share your finished result with us? For more winter hair and style inspiration, don't forget to check out our social media feeds: Facebook and Instagram.