We're all in a serious relationship with some kind of styling tool. Our blow dryers, curling irons, and straighteners have become invaluable resources when it comes to keeping our manes under control. All that heat causes a lot of damage and while going heat-free is the best way to combat the problem, it's not always possible. Luckily, with a few hair care tips, you won't need to break up with your favourite hair styling tool. Here's how to reduce hair damage caused by styling…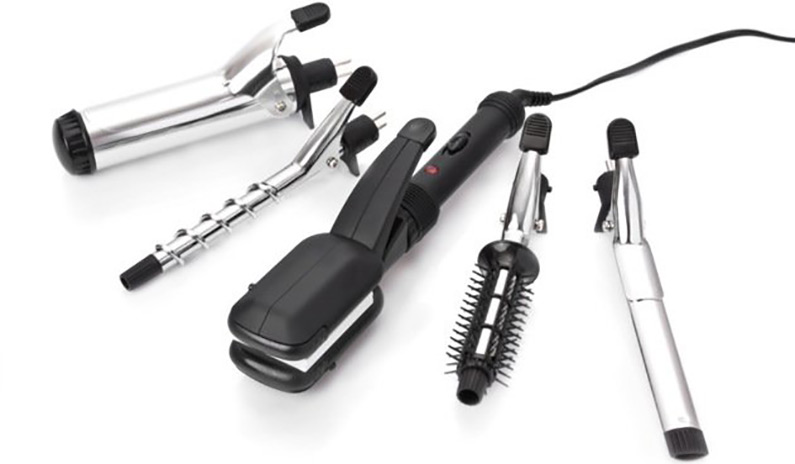 Know your hair – You need to know what kind of temperature your specific hair type can tolerate. Thinner or chemically treated hair is more inclined to heat damage than thicker, curlier hair. Most styling tools these days have a heat setting so that you don't have to use full-on seething heat
Keep your hair in good condition – Making sure your locks are strong and healthy gives them a fighting chance going up against the heat. Your hair will also style a lot better and you will achieve better results from your hair tools if you've been deep conditioning it regularly.
Protect yourself – You wouldn't leave your skin exposed to the elements, think of heat protection products like sunscreen for your hair. In fact, most contain some kind of UV filter too. A serum works well with blow drying while a spray works out better if you're into flat irons and curling. Heat protection products usually boast other benefits like controlling frizz or adding shine, look for one that suits your hair needs.
"To curl or straighten your hair quicker, preheat your iron to a high enough temperature for your hair type. About 350 degrees for fine hair and up to 450 degrees for thicker hair. For both straightening and curling, moving slowly and deliberately is often quicker." — Nicole Pascual, stylist at Sally Hershberger LA
Move it around – Concentrating heat on one section will cause split ends and cause even further hair damage. Keep the heat moving and evenly distributed. You should hold heat over any section for more than a few seconds.
You need a clean sweep – Never use heat on hair that is dirty or filled with product build-up. Your flat iron and curling iron should also be wiped clean of any residue. Build up and muck will cause your hair to snag and pull resulting in breakage.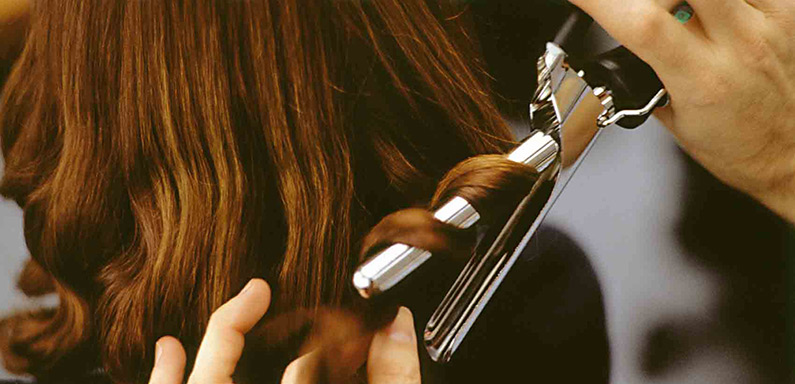 Brush it off – Using a comb or brush to smooth out any knots before styling will result in a more polished finish, your hair tool will go over your hair easily and this will mean going over sections fewer times. It will also make sure you don't snag or pull at your hair unnecessarily.
Take a break – Whenever possible allow your hair to air dry. The same way skin needs a break from makeup, your hair could do with a breather from all that heat. Experiment with new looks that require less styling and consider putting your hair up every now and then.
Even if your hair is already suffering from some heat damage, it's never too late to start healthy hair habits. Treat the damage that's already present and formulate a new approach to styling your hair using the hair care tips we've mentioned. The best way to reduce hair damage is of course prevention but if you are addicted to heat styling then invest in good products for your specific hair type, this will prepare your hair and act as a defense to any potential hair damage.
What is your favourite heat styling tool and products? We would love to hear about your hair woes, tips, and tricks. Find us on Twitter @RenewColour, on our Facebook page, or on Instagram.
Written by: Faeema Sader