No matter how many times you have dyed your own hair, home hair colour often seems too daunting to attempt! Not only do Renew's range of vibrant colours give you loads of looks to choose from, but they also make dyeing your own hair easier than you think!
Whether it's black, blonde, brunette, or even red hair colour, up your home hair colour ante with these hacks:
Don't skip the strand test – As insignificant as it may seem the strand test could help prevent you from making a major hair mistake. If you're trying out a totally new colour that differs greatly from your current one, it's wise to do the strand test underneath the bulk of your hair.
Dress for the occasion – We're talking old robes and button-down shirts that you can mess dye on without panicking messes happen – especially when you are colouring your hair. So don't risk it!
Reach for the jelly – the petroleum jelly that is! A layer of Vaseline around your hairline, neck, and ears will help to prevent your skin from taking on the colour of your hair dye. Look, we've all been there. We just wish we had learned this one sooner!
Play doctor – Lay all your "tools" out before you start, this will allow you to focus on the task at hand, rather than running around trying to find that pesky brush, clip or comb you swear was in your dressing table drawer…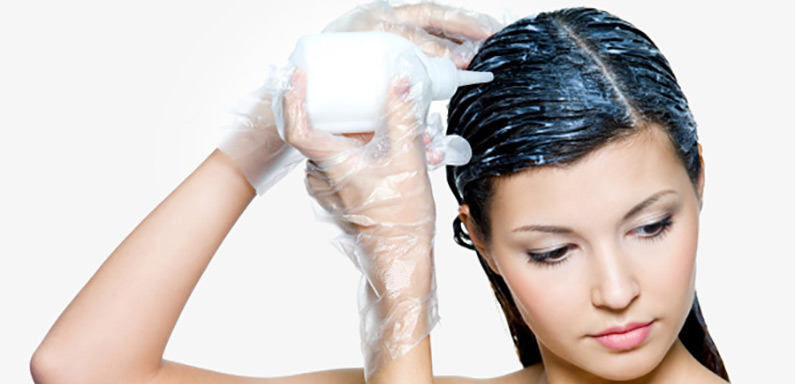 For best results, start at the top! – Your roots need more colour, so it's always best to begin there and work your way down. It's also the way the pros do it!
Keep some wet wipes nearby – these little babies are great for wiping up spills or marks so that the dye doesn't stain you – or anything else for that matter!
Wear those gloves! – The gloves included in your box of hair dye are there for a reason. Don't say we didn't warn you!
Reach for sulphate-free shampoo to prolong your colour! – This will help you get the most wear out of your colour, preventing early fading and that dullness we all dread.
Condition after colouring – This step is absolutely vital as it helps to seal cuticles and lock in your colour. Skip this step and the cuticles won't close, allowing the colour to keep developing on your hair. The Renew range includes an Aloe and Protein Milk conditioner to help keep your hair looking and feeling nourished!
Renew wants to make sure colouring your hair at home is as stress-free as possible! Do you have any hair colouring tips that you think we should try? Let us know we love a good hair hack!
For more hairstyle, colour and fashion secrets, "like" us on Facebook.