Luscious, elegant and oh so stunning, grey locks are the perfect colour and magical look which every fashionista is embracing – from celebrities like Rita Ora, Kylie Jenner, and Lady Gaga to on-point street style bloggers. Icy polish is cool, classic, and avant-garde – you're sure to be the star of the party with this unique do.
Get this amazing look at home without having to go to the salon, thanks to Renew Perfect Colour Classic Pearl. In only three easy steps, you'll have glamourous hair which is sure to turn heads.
Ready to find your new silver style inspiration? Take a look at these gorgeous women and discover your latest hair look: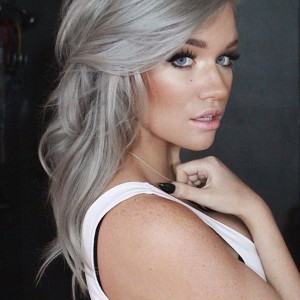 Image Source: http://www.dailymail.co.uk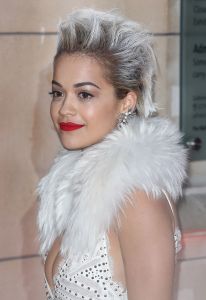 Image Source: http://www.reveal.co.uk
Gorgeous grey locks
Grey hair equals timeless style. It works whatever your look, enhancing your natural beauty, and letting your independent spirit shine through. Silver hair definitely signals sophistication and daring.
Go soft and pretty with pastel-toned clothes, or work white like Rita Ora, to really reflect the pearl qualities of Renew Perfect Colour.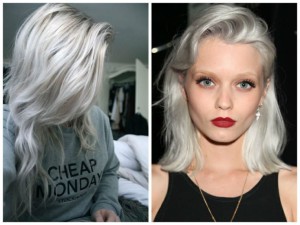 Image Source http://www.stylesamba.com
Edge silver hair up with striking make-up.
Or go fierce and fearless with statement lips, a thick fringe and dark clothes. If you're not brave enough for the goth look, red lips look just as dazzling.
Bright silver tones work well with all skin tones, and brings light to your do. Grey hair also looks fabulous with every eye colour, so whether you're blessed with baby blues, gorgeous greens, or beautiful browns, you're sure to stand out.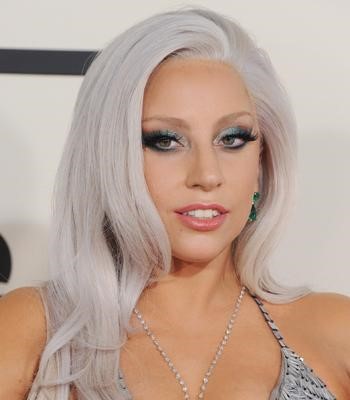 http://www.insideedition.com
From musician to artist, celebrities love to rock the high stakes style.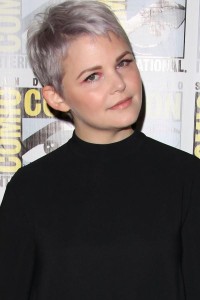 Image Source: http://www.brit.co
Celebrities all over are breaking the mould with grey hair. Lady Gaga takes centre stage with this delicate silver ensemble. With her flowing curls, soft silver eyeshadow and gorgeous off-white dress, Gaga proves that grey is anything but boring.
Ginnifer Goodwin looks like a real princess with a super cute pixie cut, proving that whatever the length, grey hair looks great. Make like a celebrity and embrace the grey!
Image Source: http://www.fahv.com
Image Source: http://i.huffpost.com
Amp up your look with bright tinges, or subtle tones.
Renew Perfect Colour Classic Pearl can be the beautiful base for your multi-shaded hair. Ellie Goulding's wavy layers create a romantic look, whilst Kelly Osbourne is all glamour with a lovely lilac that does a great job of adding flair!
Adding a pop of bright colour can give your grey hair an edgy look, or use pastel hues to add a sweet tint of purple, blue or pink. Grey gives you a fabulous core colour, perfect for customising and showing off your unique style – the only limit is your imagination.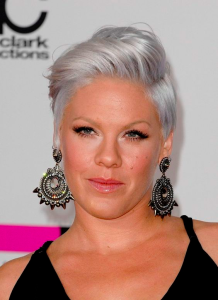 Image source: https://www.instagram.com
Do you have super thick light brown hair? Drag the grey colour from just below your roots, to add even more texture and volume. Using grey tones rather than a single colour enhances your hair's natural fall too.
If you're tempted to get the chop, make like P!nk, and get voluminous hair with a swooping quiff. After all, it's important to vary your shade and length to get the hairdo perfect for you.
Grey gives a gorgeous neutral-but-striking foundation to work from. Use Renew Perfect Colour Classic Pearl to make your hair look exquisite, then choose the perfect outfit to set off your new style.
Don't forget to share those selfies with us on:
https://www.facebook.com/RenewColour?fref=ts
https://twitter.com/renewcolour
https://instagram.com/RENEW_COLOUR/