Looking to explore the fun and colourful side of life by going pink? Yas queen! Go pink or go home, that's what we always say. There's so much to love about pink hair. It looks great on a bob, long hair, space buns, curls, you name it. Let's explore 5 pretty pink hairstyles to give you all the hairspiration you need!
It's safe to say that 'basic' and 'boring' don't belong in the same category with pink hair. It's fun. It's bright. It's loud and it's definitely an eye-catcher. It takes guts and a great box hair colour to pull of this funky colour. Renew's Colour Play Kit in Pink Tulip provides your hair with rich, intense colour with a healthy-looking shine.
From neon pink to pretty pastels, get ready to be wowed by these gorgeous pink hairstyles.
Sultry side-path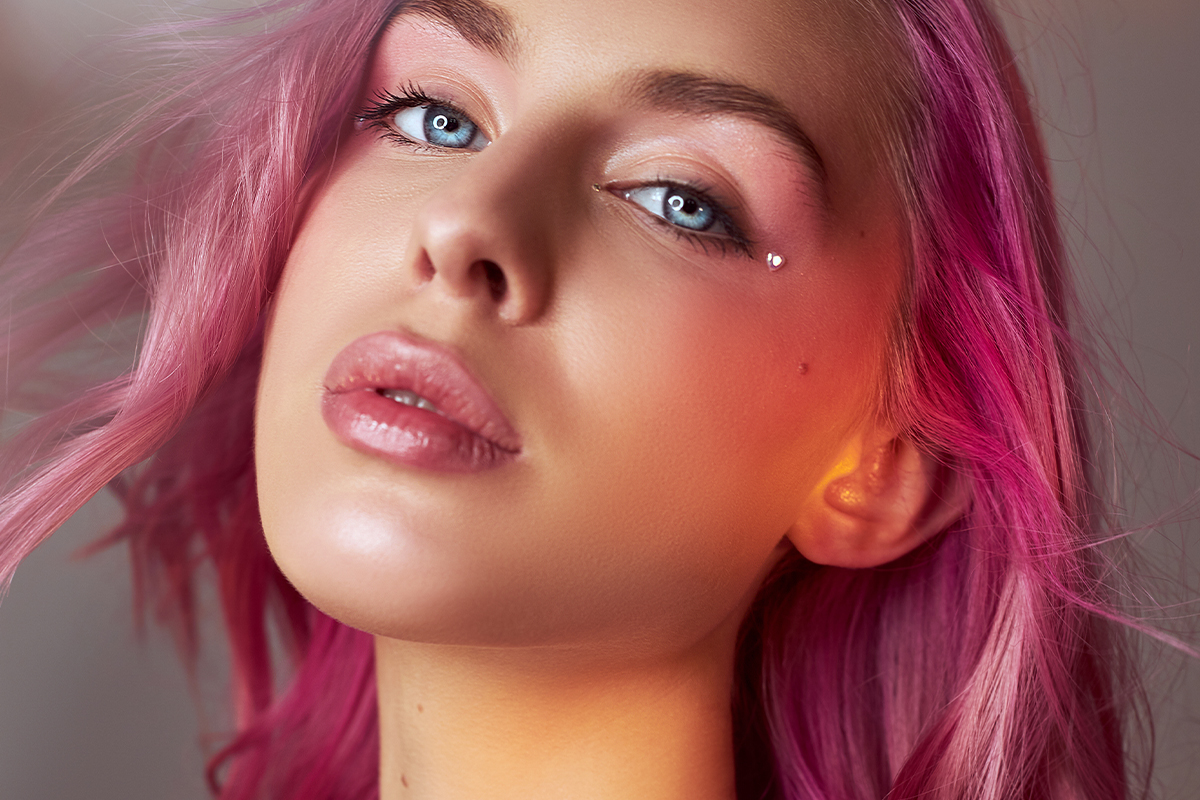 Why dye only half of your hair when you can dye all of it? We love how the light and dark shades of pink complement each other. To achieve this look, you'll need to pre-lighten your hair and get it to a medium blonde. Once you've reached a lighter tone, apply Renew's Colour Play Kit in Pink Tulip for cotton candy hair vibes.
A side-path is one of the most flattering ways to accentuate the features of your face. Not only does it create the illusion of length, it also enhances symmetry. Start by taking a hair comb and creating a side-path just above the arch of your eyebrow, then flip your pink hair over to the side for the perfect A-look.
Soft pink bob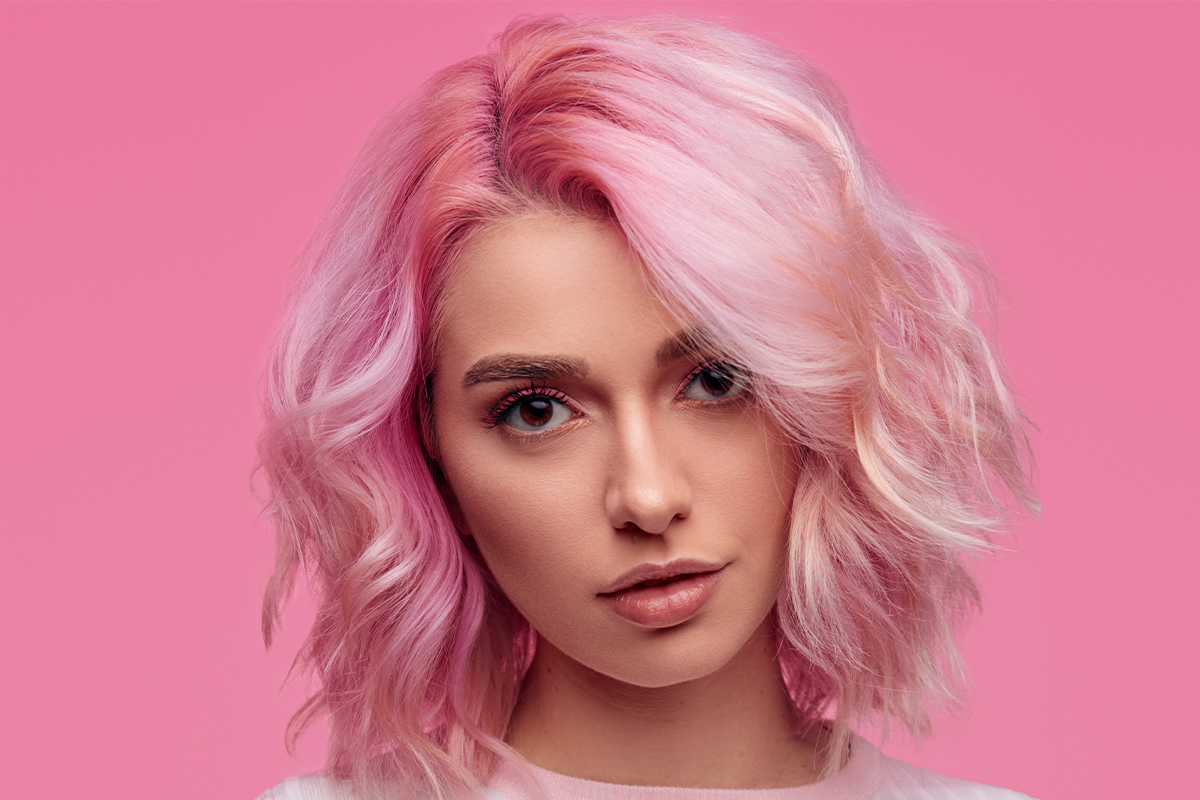 If you're tempted to cut your hair short and say goodbye to long hair, we'll be joining you. This pastel pink hair bob is super trendy and we'd be lying if we said it wasn't on our bucket list of 'hairstyles to try'. Experience the best of both worlds and go from bold pink to pastel pink with our Colour Play Kit in Pink Tulip.
When applying Renew, start at the roots and work your way down to the tips. That will allow your hair to transition from a darker pink into a pastel pink, creating beautiful ombre. Style with a curling iron or straightener to achieve this fun and youthful look!
Strawberry swirl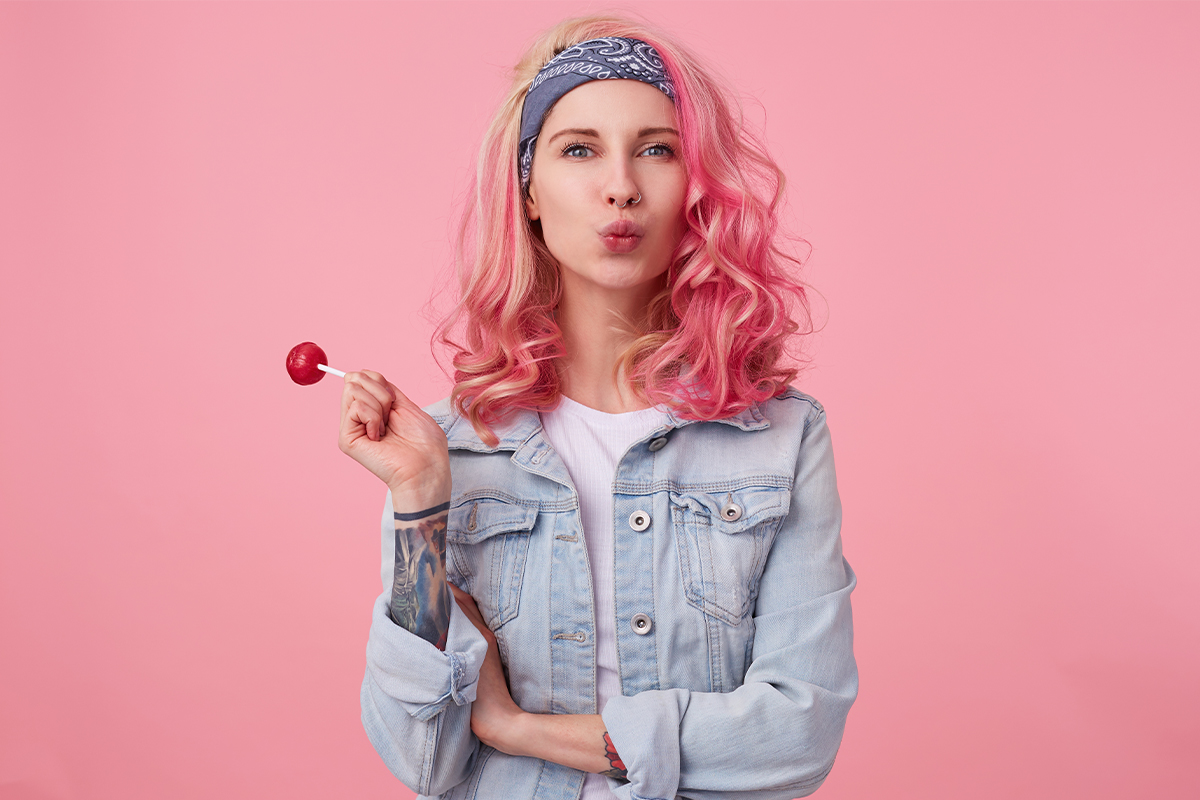 Pink streaks and highlights are a fun and easy way to add some brightness into your hair. If you're looking to make this your next look, Renew's Colour Play Kit can be used for highlights and lowlights, or even a balayage – the world, (or in this case, your hair) is your canvas.
Simply start off by lightening your hair until your hair resembles a blonde shade. You can choose random streaks and separate with foil or opt for the highlight cap. Either way, you will fall in love with the playfulness of your pastel pink hair streaks.
"People will stare. Make it worth their while."
Harry Winston
A pretty pink end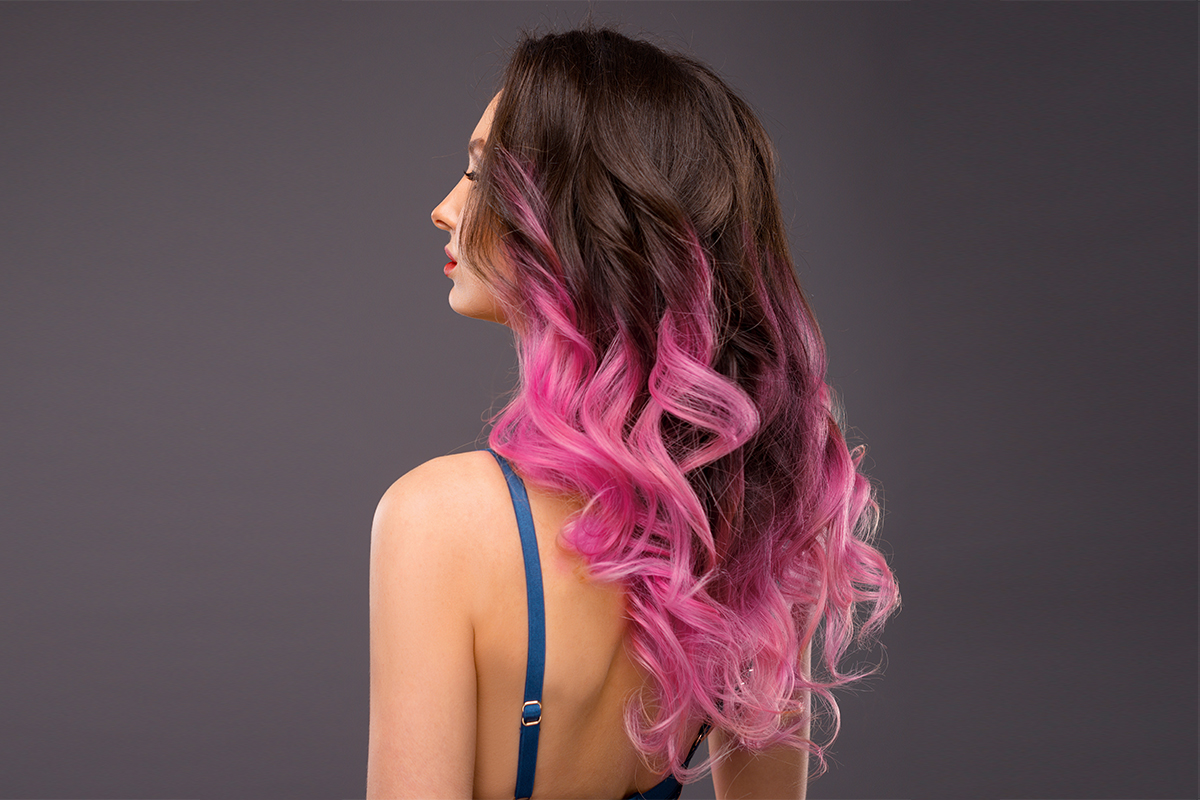 Business on the top, party at bottom. It's time to have some fun with colour. Colouring the ends of your hair pink adds some extra personality to you and your hair. If you have slightly darker hair and want to add some colour without bleaching your entire head, this is a fabulous choice for you.
Start by separating your hair into sections. Generously apply the bleach to your ends and then take the application brush doused with bleach, and lightly brush up towards the top of your head. It's important not to apply to much bleach as you go up and you want your hair to transition into the pink softly and not have two solid colours.
Don't forget to add some voluptuous curls to complete this look.
Pink space buns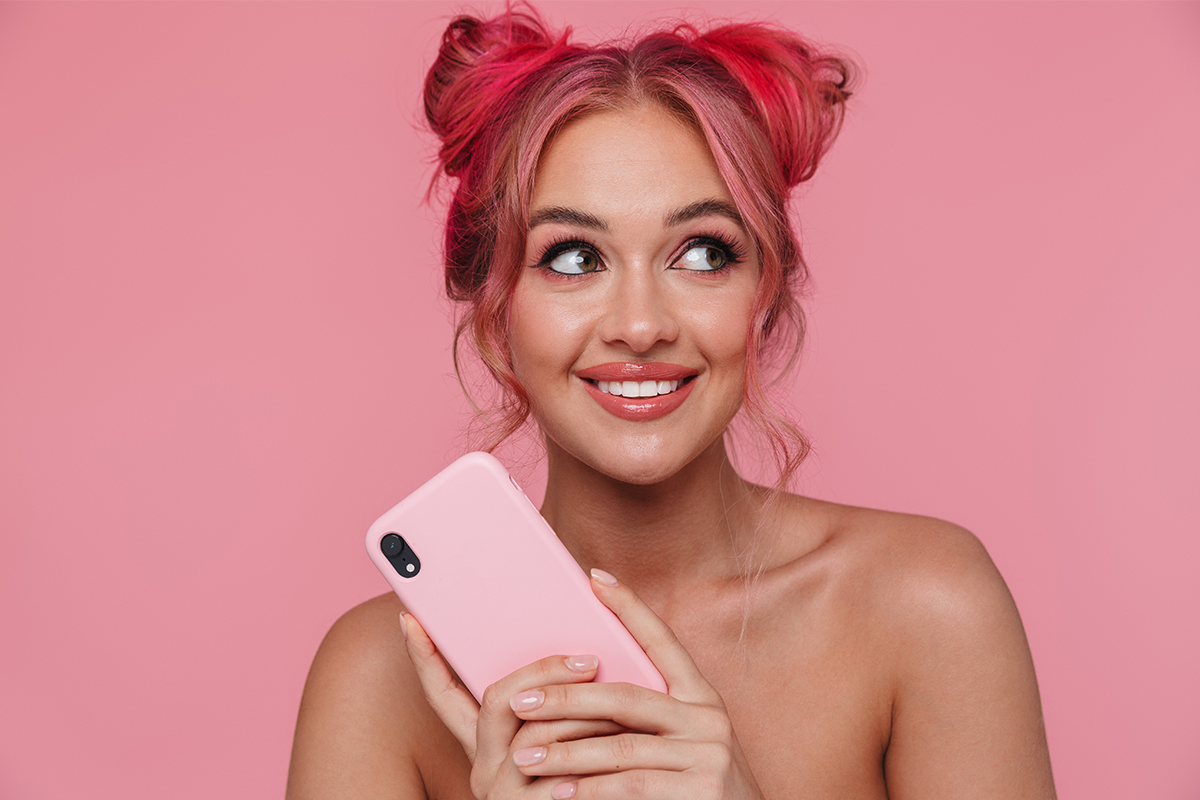 Who doesn't love a messy bun? Did you know that the term 'space buns' comes from Princess Leia infamous double buns in Star Wars? You too can get this cute-but-edgy hairstyle with Renew's Colour Play Kit and some pins and elastics.
Keep your roots in the pastel pink range and turn up the colour on your ends. Part your hair down the middle and take each side of your hair and put it into a ponytail. Wrap the length of your hair around the base of the bun and secure with pins. Take out the two strands from each side of your face for a softer, more feminine look.
Get the look with Renew's Pink Tulip Colour Play Kit. Unleash your inner artist and explore the fun and wonderful side of colour.
Which of these pink hairstyles would you be willing to try? Comment below, we'd love to know!
Show us your perfect Renew selfie by tagging us on Facebook and Instagram and who knows, we might feature you on our stories. Stay posted!