Auburn hair has got to be one of our favourite shades. It's perfect for colder months as well as all year round. This is probably the reason why so many celebrities are choosing shades of brownish red ranging from dark ginger hair all the way to plum and merlot.
Hollywood is always dishing up huge servings of hair and fashion inspiration. It's why we've looked to a few A-listers when it comes to why we should all be considering auburn hair this winter.
We've chosen a handful of famous faces who have really made an impact with their reddish-brown hair. Here are the shades and their star-studded owners who rock them.
Christina Hendricks
She's always been a bombshell in her own right, regardless of her tresses, but who can forget her with auburn hair colour? This shade turns heads wherever you go but be warned, you could be considered a siren.
Yes, it's a bold statement but it's one that is easier to pull off than you might think. If you've got a pale complexion, this one is perfect for you! Just look at the way the light hits Christina's hair in this photo. It's simply striking in the best kind of way.
Sizzle like Christina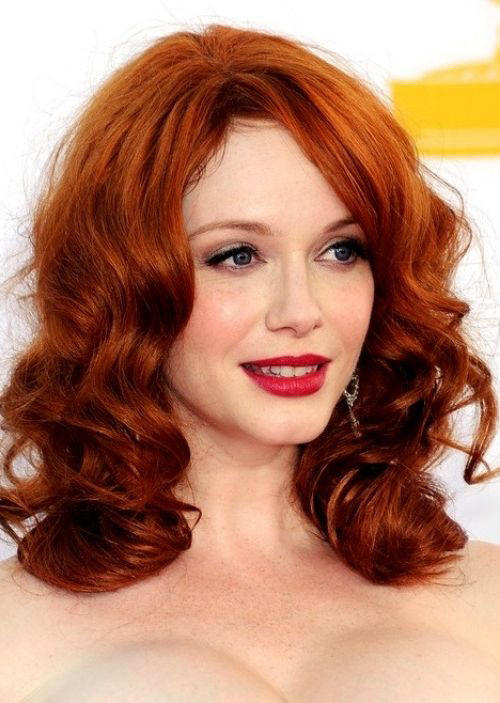 Kristin Stewart
If you are a little apprehensive about going too bold and bright, then why not meet Auburn halfway? A medium auburn hair shade is gorgeous too and, although it is more muted than brighter ones, it still makes a lovely addition to any winter hairdo.
Twilight star Kristin Stewart is the queen of this look and her locks are perfectly textured to accentuate her chosen colour and add a little more interest. This shade is proof that you don't need to go too far to make a statement.
Keep it medium
Emma Stone
Not only is she known for her incredible acting skills but she's the best ambassador for red hair. By embracing a classic, natural auburn hair colour, Emma is able to make a more subtle statement with her shade.
The cut and style of her hair in this picture is ideal for the colour, giving it more depth and dimension. It's a classic look that oozes elegance, something that suits a real lady like Emma. If you're very fair, you're in luck again. This one would look stunning on you.
Emma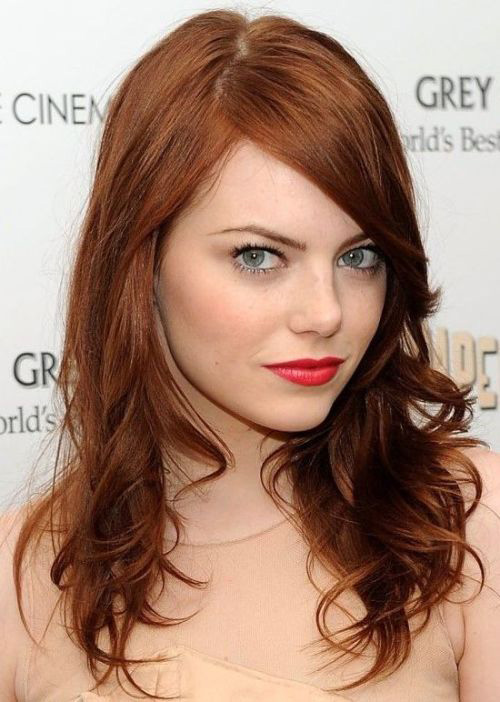 Selena Gomez
Sultry songstress Selena Gomez tends to prefer a darker brown shade of Auburn, which is easy wearing and doesn't stand out too much. This allows her to go bolder with her choice of outfits and makeup. In this photo, her auburn tone is on the mahogany side of things.
This is accentuated by a dark shade of wine lip colour that really completes her style statement. It's a luxurious colour that makes us think of all the good things associated with winter-like wine, chocolate and log cabins.
Sultry like Selena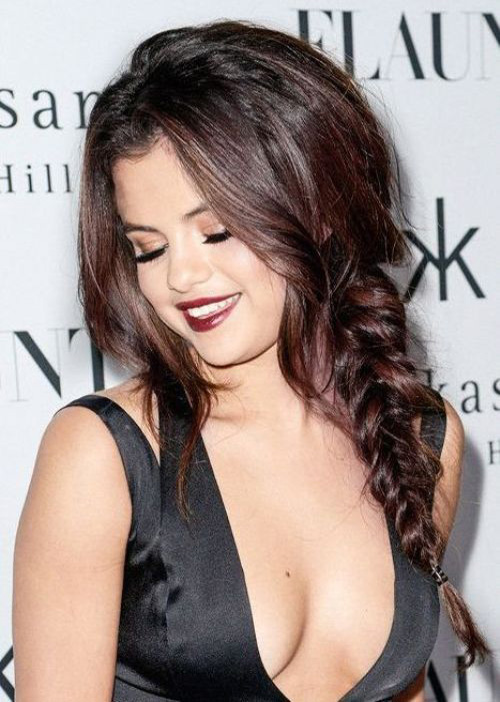 Cheryl Cole
X-Factor judge and singer/songwriter Cheryl Cole can do no wrong with her wine-inspired auburn shade. If you have brown eyes, this one is a great option for you because it will bring out the warmth in your features. Cheryl's choice of lipstick here also plays well with her hair colour.
This is something great to do in winter when you're looking to add some flair to a look. It's also a colour that looks even better when your hair is glossy. So take care of your hair and keep it looking shiny with the right conditioning products.
Cherry on top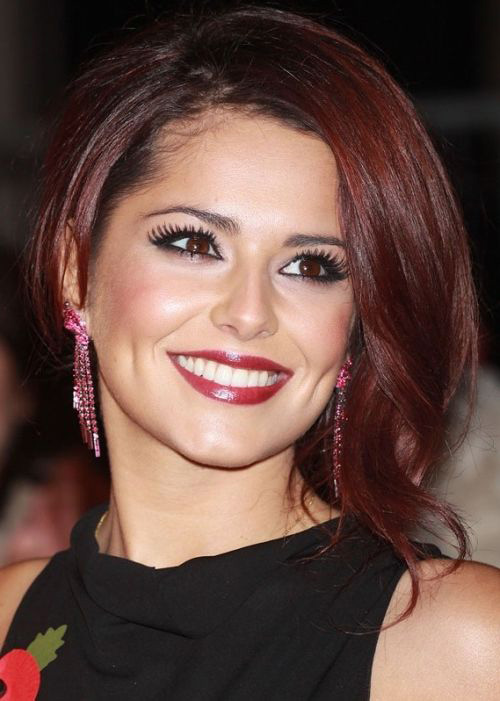 Make winter your most stylish season yet
Don't let the weather dampen your shine. With Renew's range of perfect colours, you're only one shade away from amazing. Thanks to our effortless packs that help you colour your hair in the convenience of your own home, there's no reason why you can't brighten up your winter and your look.
To see more inspiration, please follow us on Facebook or Instagram. If you've tried a new shade from us and loved the end result, share your finished look with us. We'd love to see how you've made your perfect colour your very own. To get started, choose your next shade here.