This hair trend's end has been difficult to predict and is still being paraded by the hottest celebs. Achieving the Ombre look doesn't need a pricey salon trip, you can easily get great results at home with these steps for Ombre DIY.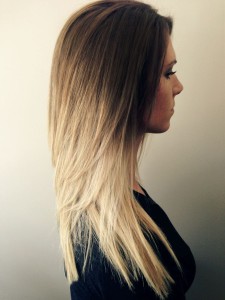 Start by deciding what look you are going for. Choose either a dramatic look with very light ends or a subtle gradient with tones similar to your hair colour.
Ombre doesn't have to mean blonde. You can Ombre in just about any colour you choose.
Look for a hair dye that already has bleach in it to save yourself the extra step. You could also use a highlight kit that will lighten up darker hair with ease, minus the brassy tones.
Section your hair into two, top and bottom.
A great way to know where to start your Ombre DIY application is to use your mouth as a starting point. Apply the hair dye from the hair around this area and downwards.
A simple way to blend edges and make sure you don't end up with blocks of colour is to scrunch and rub upwards. Or, use a comb to brush the dye upwards at the edges.
Use foil to wrap your hair segments as you go to prevent them from drying out. This will also help stop the colour from developing unevenly.
After washing out your first section, move on to the ends of your hair for the final application. Do it in the same way but leave the colour on for longer since you want to achieve a lighter colour on the ends.
Try highlighting and framing the face by colouring odd strands.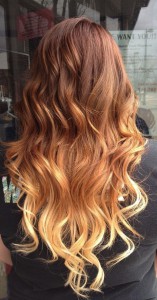 Using at home hair colour is simple to do, if you follow the instructions. It is also a cost-effective way to play around with different looks. Being able to colour and style your hair yourself is a skill worth perfecting.
Written by: Faeema Sader
For more on our range of colours, please follow us on Facebook or Instagram.