Natural Red Head
Image Source: Instagram
Looking for a new hair colour? You've come to the right place. At Renew we've picked out the hottest hair colour ideas to try this season. From stunning shades like hot pink to striking shades like cool blues, we've got a look for you.
Danny Kaye says: "Life is a great big canvas; throw all the paint you can at it.", and we'd like to think the same about hair. Go ahead and make all of your hair colour fantasies come true because with Renew; you're one shade away from amazing.
Fresh Out The Box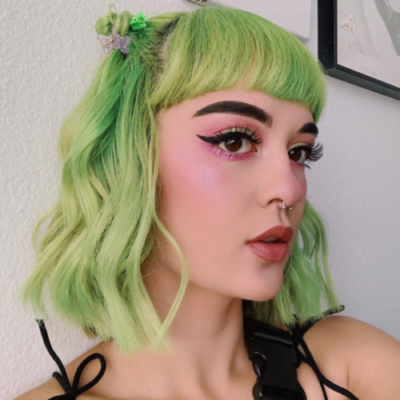 Image Source: Instagram
PASTEL GREEN
If you're looking for a mint fresh look then this pastel green hair colour is the way to go. This cool and groovy hair colour is the perfect fit if you want an edgy look. We're also loving how the pastel green hues highlight the youthfulness of the style. Show off your mint condition hair with Renew's Mint Orchid shade from the Colour Play Kit range.
Feel The Magic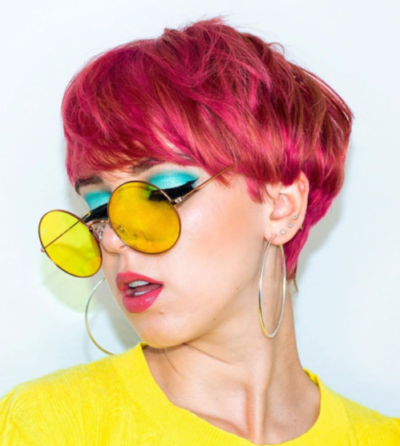 Image Source: Instagram
PIXIE PINK
Feel the magic with this enchanting pink pixie cut. We love how unique and colourful this style is. It's fashionable. It makes a statement, and it's super trendy. It'll be sure to compliment your animated lifestyle, and have you feeling on top of the world. Get this vivid look with Renew's Perfect Colour range in the shade Pink Passion.

Bright Orange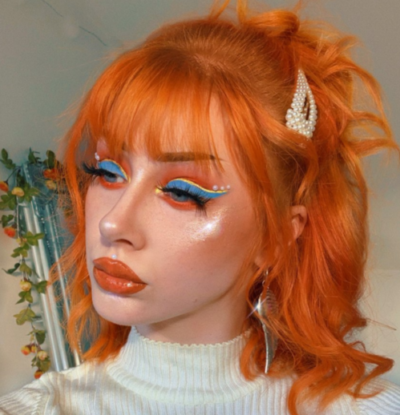 Image Source: Instagram
BLAZING SUN
Soak up the sun with this bright orange shade and eliminate the dull days. This dazzling orange hue is enough to make everyone around you feel exhilarated. It's a warm colour that'll be sure to match your peppy personality. Get this vibrant look with Renew's Perfect Colour range in the shade Blazing Orange.
Silver Lining

Image Source: Instagram
CLASSIC PEARL
Find your silver lining with this classy ash blonde hair colour. Go all-in with this gorgeous shade. It's a colour like no other. Show off your creative side and inspire everyone around you with this expressive silver hue. Get this charismatic look with Renew's Perfect Colour range in the shade Classic Pearl.
Best of Both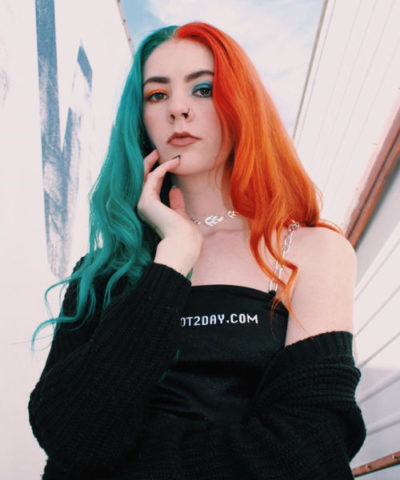 Image Source: Instagram
HALF AND HALF COLOUR
Just when you thought that experimenting with new hair colour ideas couldn't get more fun; it just did. We've been seeing this bold trend taking over social media. Take your creativity to the next level with this daring half and half hair colouring technique. We love how out of the box this look is, and we're sure that you do too. Get these striking colours by using Renew's Perfect Colour Range in the shades Ocean Burst and Blazing Sunset.

Make me Blush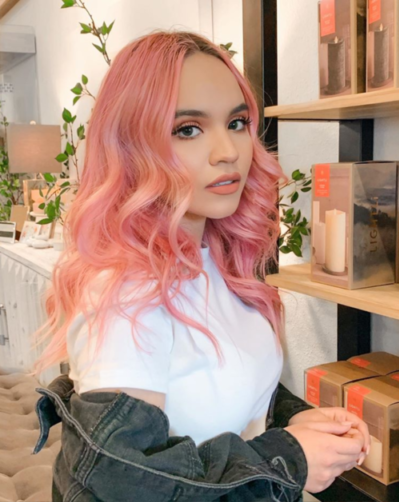 Image Source: Instagram
SOFT PINK
Soft and luscious; this pastel pink hair colour is for the win. It's the perfect look to compliment your sweetheart personality. We're loving how subtle yet striking this dusty pink hair colour idea is. So, if you're looking to make a bold statement with a soft hair colour; then this is the perfect shade for you. Get this divine look with Renew's Colour Play Kit range in the shade Pink Tulip.
Blue World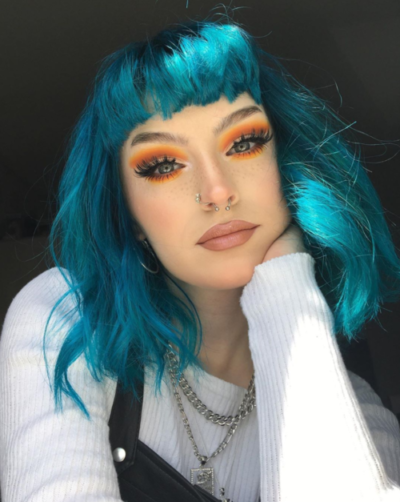 Image Source: Instagram
ICY BLUE
If you love rocking a bolder shade then this electrifying blue is the next hue for you. Get in touch with your creative side and let your imagination run wild with this fab look. This turquoise blue shade will allow people to see your compassionate and caring nature. Leave everyone around you feeling inspired when you rock this stunning Ocean Burst shade from Renew's Perfect Range.
Bright and Bold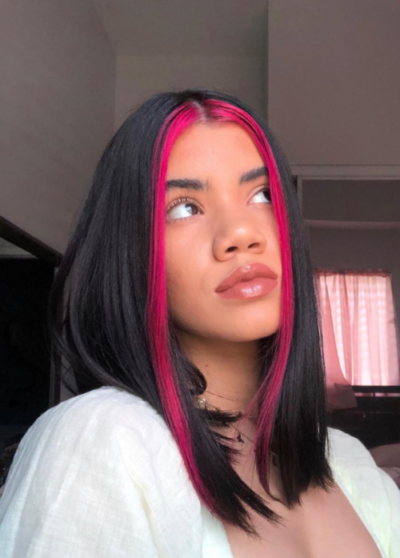 Image Source: Instagram
BRIGHT STREAKS
Another trend that's become popular is having a mix of light and dark shades in your hair. Highlight the two front sections of your hair in a bright colour to make it stand out. This look will be sure to give your hair the depth and dimension that it needs.
We love how fierce the hot pink streaks look in this hairstyle. It's just the right amount of cheekiness needed to elevate the look. Rock this heroic style with Renew's Pink Passion from the Perfect Colour range, and Black Current from the Intense Naturals range.
We all can agree that dying your hair is one of the best ways to transform your look. Be it a subtle change or a bold one, we guarantee that you'll feel renewed. We've shown you the hottest colours to rock on your hair this season, now let us know in the comments section which one you loved the most.
Also, be sure to tag us on Facebook and Instagram so that we can see your hair colour ideas too. Have fun with it and remember that sometimes all you need a little splash of colour.
We'd love to see yours at home makeovers! Get yours online at Dischem and tag @renew_colour in your 'Grams or DM us your makeover TikToks so we can share them with our squad.