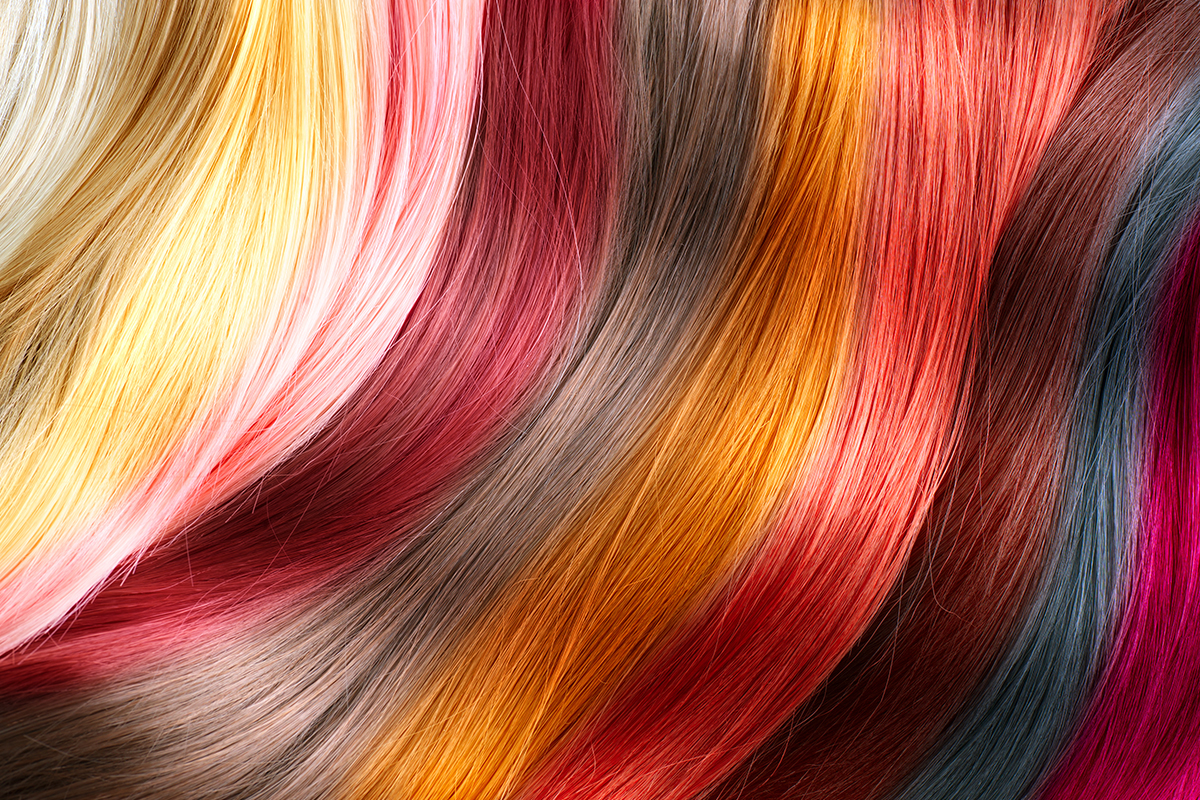 Life is like a box of hair colour; bright and beautiful. You want to experiment with each and every single colour you can find because, why not? It's your hair, you make the rules. Don't get us wrong, we love natural hair, but we also love hair that resembles the rainbow. If you're colour crazy just like us, we've gathered up 7 funky hair colours you need to try for a funkier you!
Renew's range of hair colours was designed for the colour enthusiasts who want intense colour fast and easy. Whether you need a root retouch or you're bored with your current hair colour, we've got the solution for you. Never let your colour fade or have that 'washed-out look' again with Renew's Colour Retouch Kit and Perfect Colour range.
Let's explore some gorgeous hair tint ideas for your next look.
Green goddess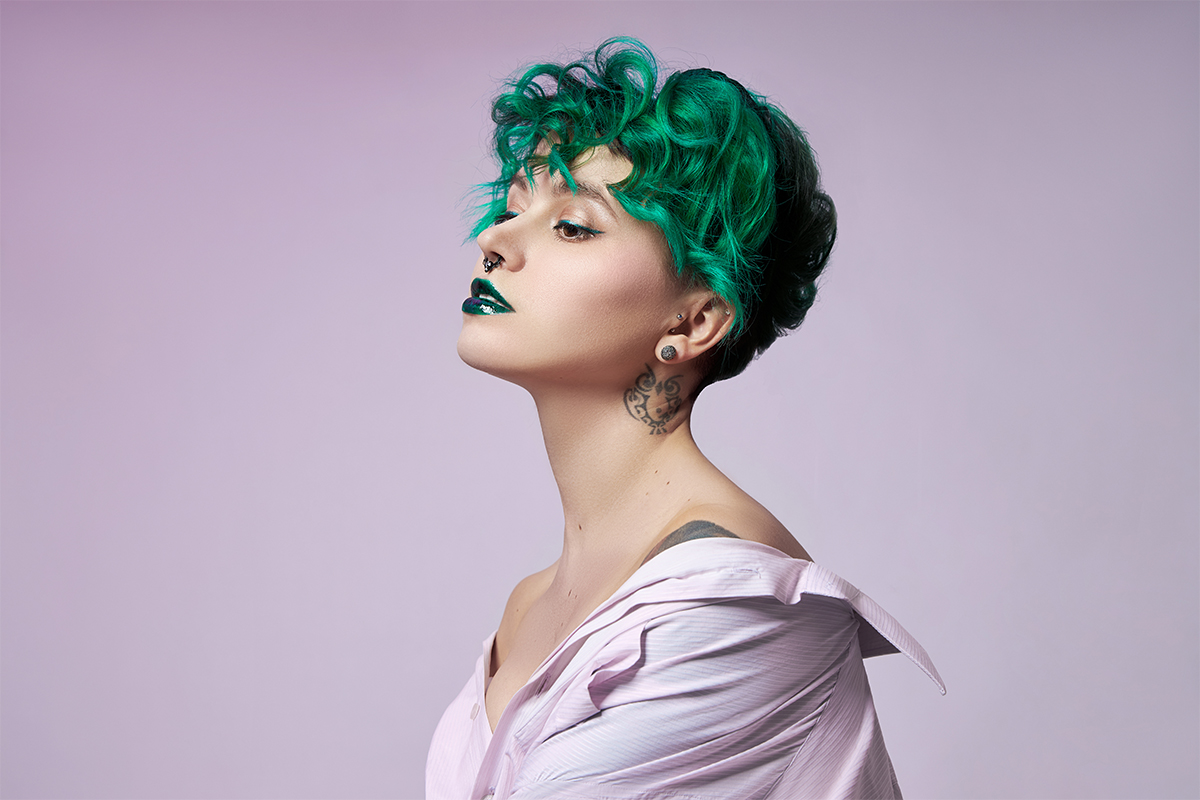 Don't be tempted to think of grass when you think of green hair. This hair colour has become quite popular amongst celebrities who pull it off really well, but so can you. It can be done as one full solid colour or something more dimensional like highlights or a balayage. This magical and eccentric colour is sure to put the spotlight on you when you walk into a room.
Get the look in our Perfect Colour range in shade Mint Mojito.
Classic pearl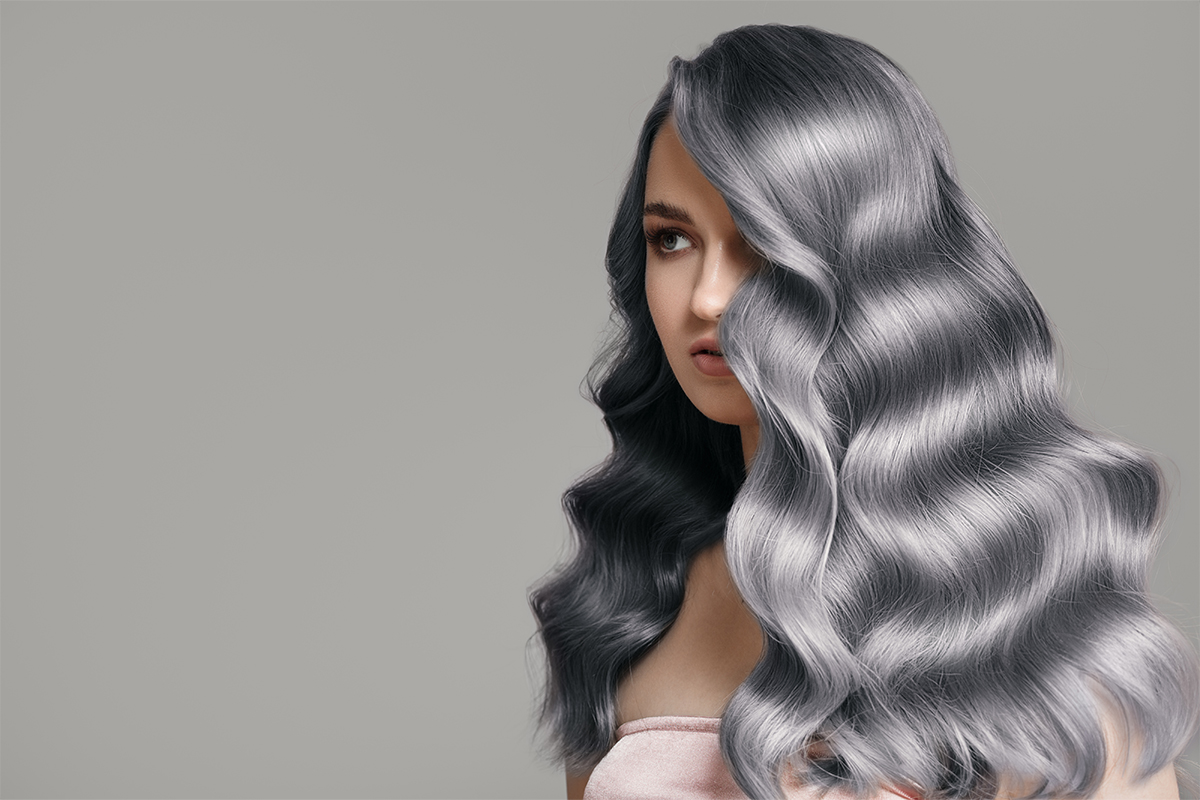 If you're already a natural blonde, achieving this mesmerising hair colour will be a breeze. Ash blonde hair has a stunning grey tint to it that boasts cool undertones, ideal for any and all complexions. Unlike most shades of blonde, this hair colour is relatively easy to maintain and doesn't require too much TLC. Skip the salon and transform your hair with Renew's Perfect Colour in shade Classic Pearl. You're one shade away from a fresh new look.
Team Blue-Green
Hair that reminds us of the ocean? Yes please. There's something magical and calming about this sea-inspired hair colour. Blue-Green hair has created waves as the hottest hair colour trend to surface the beauty world. It's a gorgeous colour that brightens and enhances the features of all complexions.
Try our Perfect Colour or Colour Retouch Kit in Ocean Burst to mimic the ocean and all its glory.
Purple power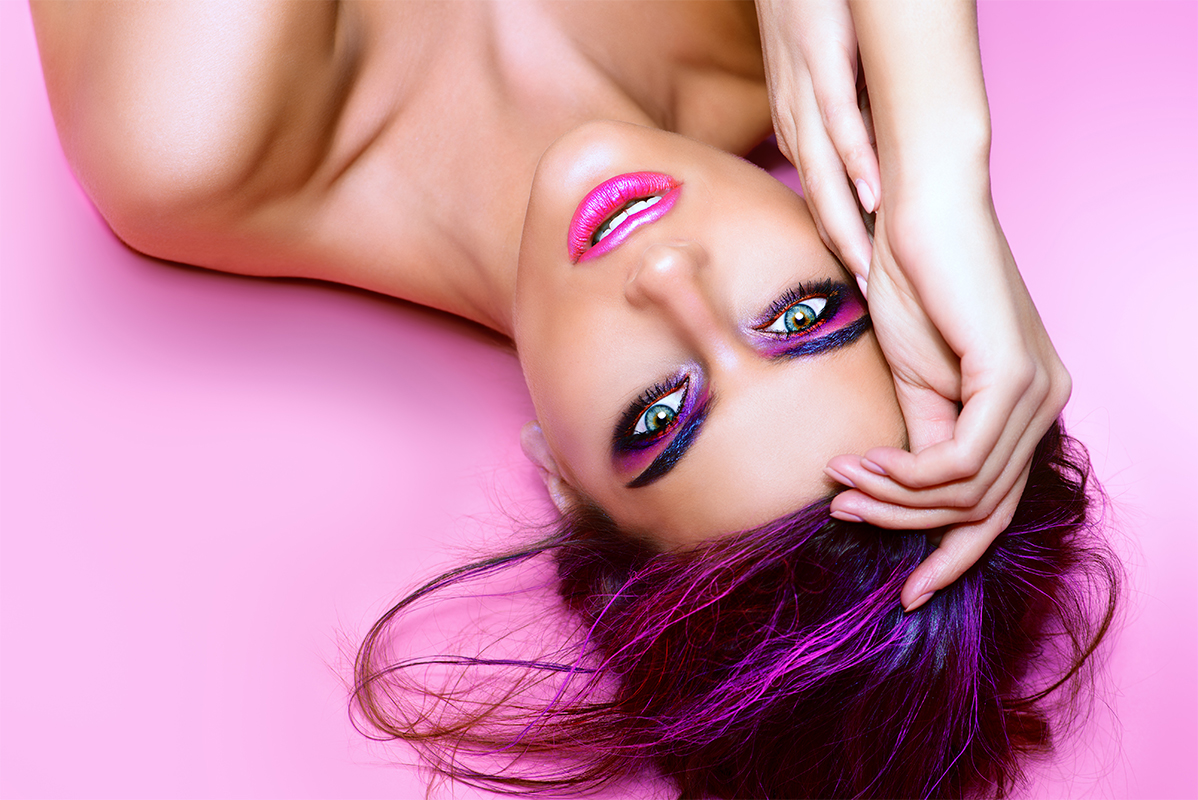 Purple hair comes in a variety of sultry shades. From deep purple and pastels to lavenders and lilacs, you're guaranteed to feel all kinds of beautiful. If you're looking to go bold and make a statement with your hair, this is the colour for you. Its perfect in highlights, streaks, an ombre or even a full colour application.
Feel confident and get ready to take on the world with Renew's Perfect Colour in shade Purple Fantasy.
Tickled pink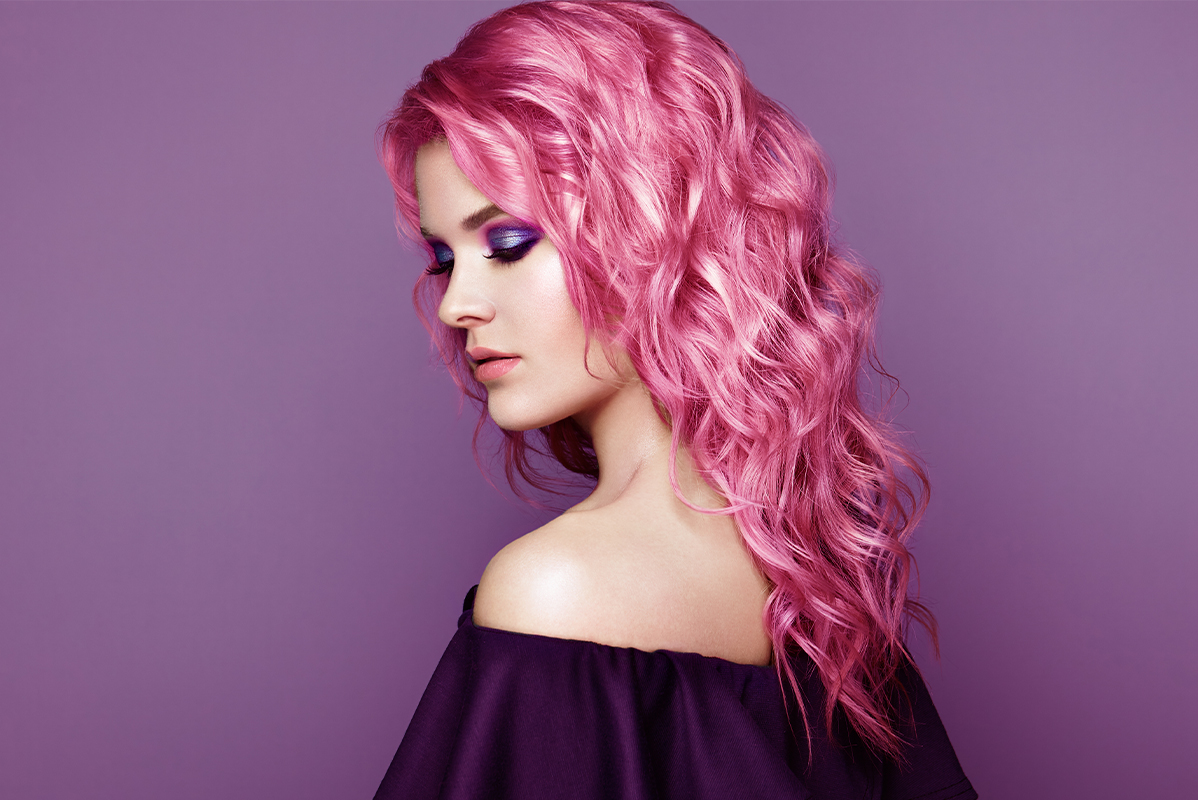 Girls just want to have fun (and colour their hair pink). Pink hair remains the prettiest and cutest hair colour of all time. Depending on the shade, it creates a soft and flattering look to your overall appearance. Curious to play around with this cotton-candy colour? You can with our Perfect Colour in Pink Passion. As the saying goes, "Pink hair, don't care!"
Blue mania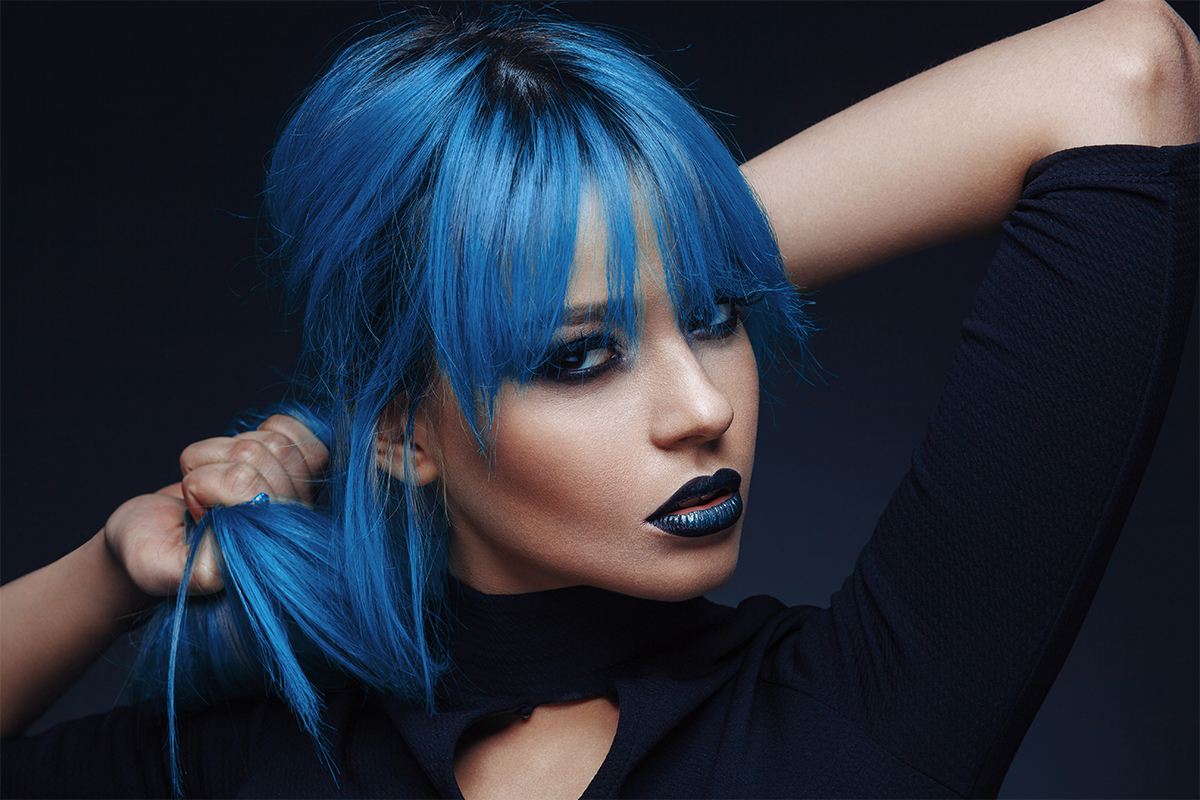 It's impossible to feel blue when you're showing off this bold blue look. Its edgy. Its cool. Its daring. Dare to be different and stand out from the crowd with this funky hair colour. To say we're obsessed is an understatement, but this look is a statement on its own. From midnight blue to baby blue, express your inner self with Renew. This beautiful look can be recreated with our Perfect Colour in Royal Sapphire.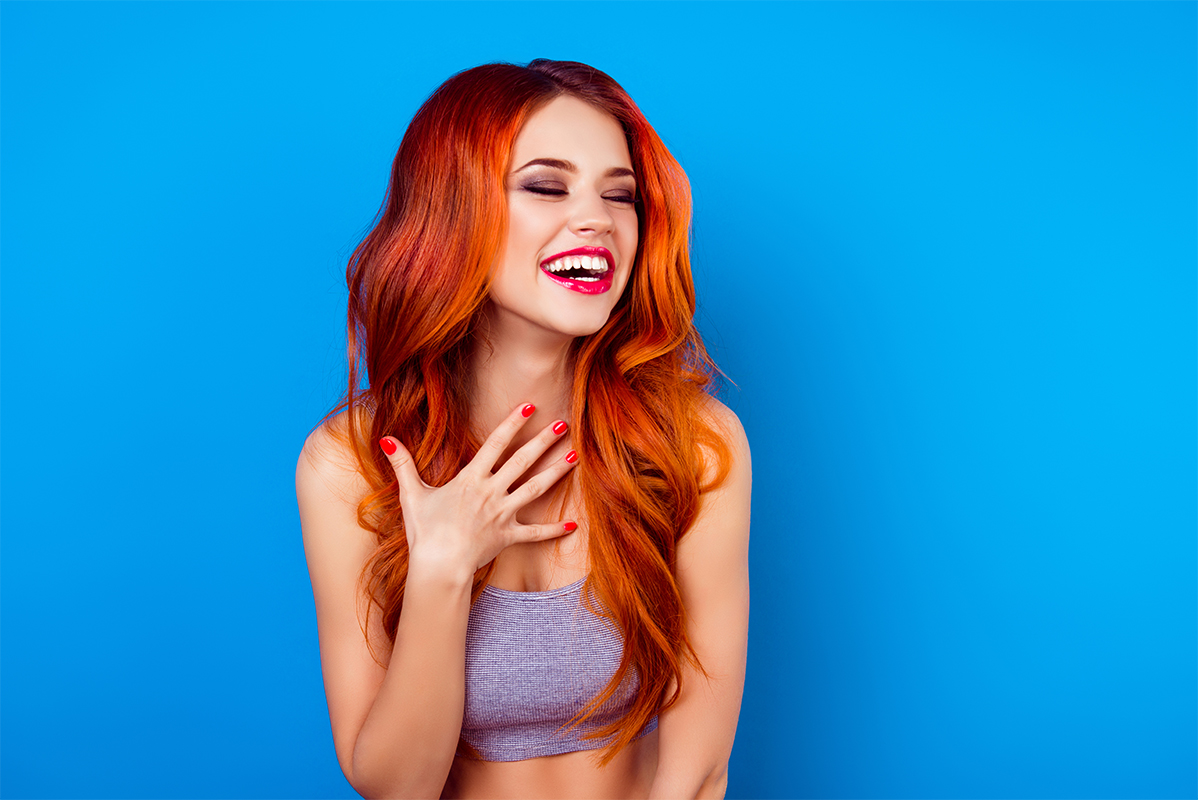 Fiery and full of life. Redheads are quite rare and occur in only 2% of the world's population. Even if you're not a natural redhead, its pretty easy to come close by with the right colour. Fancy adding some warm copper tones in your hair? Choose from Renew's Perfect Colour or Colour Retouch Kit in shades Blazing Sunset, Ruby Flame or Cherry Crush for that flaming look.
It can be hard to choose between all the funky hair colours, so why not try them all? Like we said, life is like a box of hair colour, you don't experience the true beauty of it if you haven't tried it. If you're stuck with the same old boring hair colour, it's time to freshen up your look and feel like a whole new person.
Which funky hair colour grabbed your attention? Would you consider colouring your hair blue or green? Let us know in the comments below.
Don't forget to follow us on Facebook and Instagram for the latest hair colour styles and trends. Use the hashtag #RenewThatPhoto and tag us in your stunning selfies!