Whether your hair is long, short, curly or straight, we've got you sorted. Here are 11 simple hairstyles to show off this winter.
1. Curls are fun
If you have curls, then rock them like the bombshell you are. Start off with Renew Almond as your hair colour, then curl them as you need to. If you prefer them loose, run your fingers through your hair and give those curls a shake.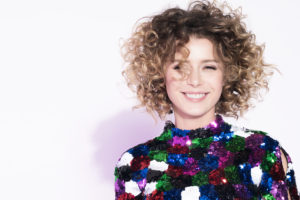 Bring your ringlets out to play.
2. Wavy hairstyles are cool
If you've got waves, try a middle parting and finish the look off with a cute floppy or hard hat. Now you can keep your hair out of the harsh wind while still looking stylish. Try Renew Rich Auburn Mahogany for an instant colour lift.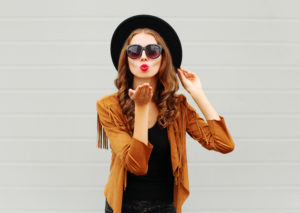 Waves. Hat. Sunglasses. Ready to hit the road.
3. Tied at the tip
Get a stunning coffee shade with Renew Light Golden Brown. Once you're sporting this colour, show off how voluminous your hair can be. Tie up only the top half of your hair for a look that is cute and also keeps your hair out of your face.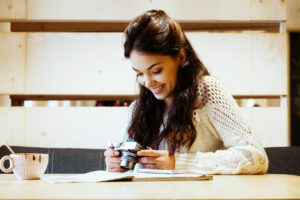 Celebrate your gorgeous hair with this half updo.
4. Half braid up hairstyles
If you have straight, long hair, you'll love this one. You know how you usually tie your French braid up and loose bits of it keep falling out? Let them be. Leave the shorter pieces out and braid only the longest bits. Make sure that the braid is done on one side for that instant style. Long hair struggles – sorted.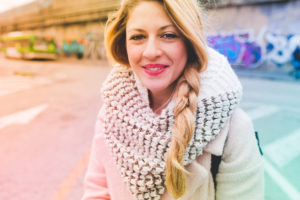 Loose braids work with any outfit.
5. Keep that beanie on
Rock a stunning Champagne shade and embrace the beanie – the most understated winter accessory. Curl the ends or braid it the night before if you want to avoid your hair straightener. Put together your look with a bright lip colour.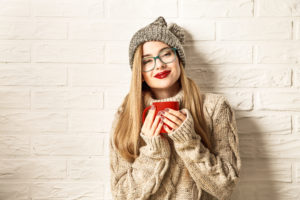 Step out in a laidback style for that afternoon shopping trip.
6. Bun it up
Keep it simple with a tight or messy bun. If a night out is on the cards, add a cuff to the base of it and you'll be instantly glammed up.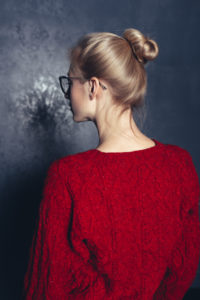 Keep it elegant.
7. High pony
The high pony is the epitome of a get-up-and-go look. Swoop your hair into a tight pony and you'll look like you just stepped out of a Vogue magazine. If you prefer, you can tie a section of your hair around the elastic to cover it up. The choice is yours.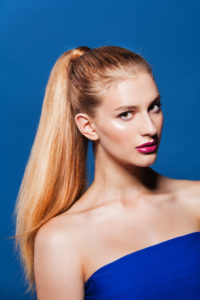 Simple yet stylish.
8. Playful pony
Not every look needs to be perfect. This one thrives on being imperfect. If you have wavy hair, the messy pony is a win for you. Just tease the crown of your hair for a bit of personality. Renew Light Golden Blonde makes this look amazing.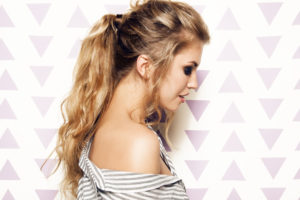 What's perfect about this look is imperfection.
9. Keep it short and sexy
If you recently braved the big chop, give it life with Renew Cappuccino. Get texture and personal style by using your favourite dry shampoo. Then flip your side part from one side to another to give your hair volume.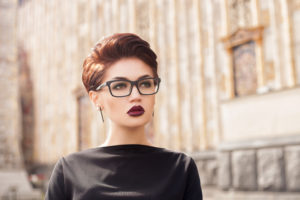 Stand out with something short and cute.
10. Double loose braid
Channel your inner Pocahontas with this style. Once you've coloured with Renew Latte, part your hair in the middle and braid each side. Give it a chic finish with a golden or brown headpiece.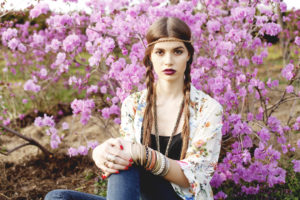 Brave a golden headpiece with this braid hairstyle.
11. Loose updo hairstyles
Try a new colour like Renew Champagne, then try this loose low bun. Now you're all ready for that fancy evening affair.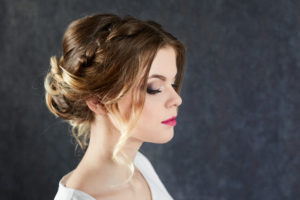 Updos are timeless.
Whether it's lunch with the girls, grocery shopping or a fancy event, you're all set with these easy-to-do hairstyles. Try one or all and tell us how it went. Go to our Facebook, Instagram or Twitter pages.