When the flowers start blooming and the sun stays out a little longer, we can't help but think of beautiful weddings and those dream dresses sitting on our Pinterest boards. So in honour of all those brides getting ready for their big day, here's five wedding hairstyles we love this spring.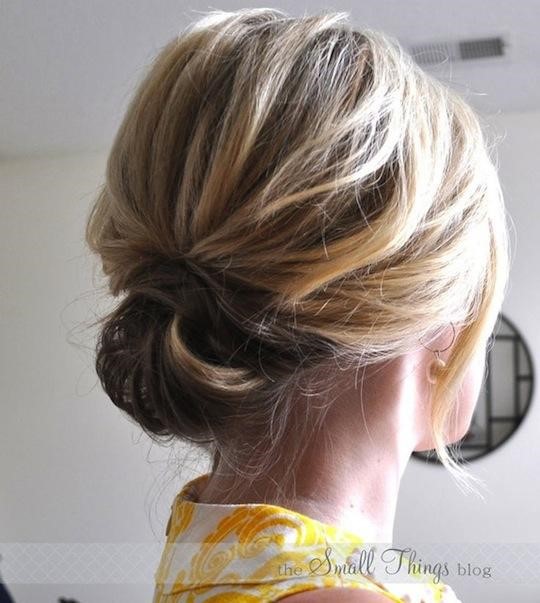 The wispy up-do
This simple updo is perfect for those dreamy brides looking for something to complete their romantic look. You're going to want to curl your hair into loose waves before you begin, then tie it into a low ponytail. Above your hair band, make a small part and tuck your ponytail into it. Pull out a few strands of hair in the front for a finishing touch.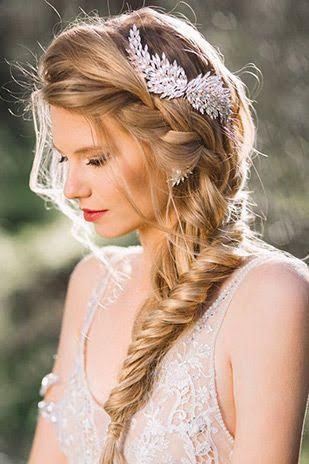 The side braid
If you want to leave your hair down, but would still like it away from your face, this one is for you. Curl your hair into loose waves before you begin then spray with hairspray. Part your hair down the side and start braiding your hair into a French braid from the top of your head, carry on until you've reached the end of your hair and secure with a clear band. To add a bit of volume to your braid, slightly pull out each knot all the way down and finish it off with a piece of bling at the top.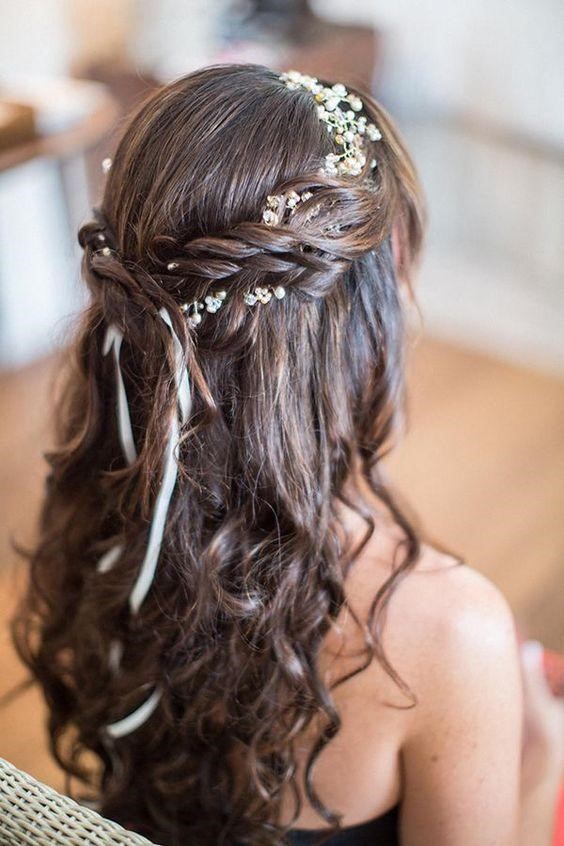 Half up half down
This hairstyle is popular amongst brides due to its relaxed yet romantic look and feel. Not only is this really simple, it also makes for a stunning finishing touch to your bridal look. You're going to want to straighten your hair first, making sure the ends are slightly curled inwards. Then place a flower crown on your head before you begin. Take pieces of your hair from one side and braid it around the flower crown until you get to the middle, secure it with a bobby pin and do the same to the other side. Spray with hairspray and you're ready to waltz down the aisle.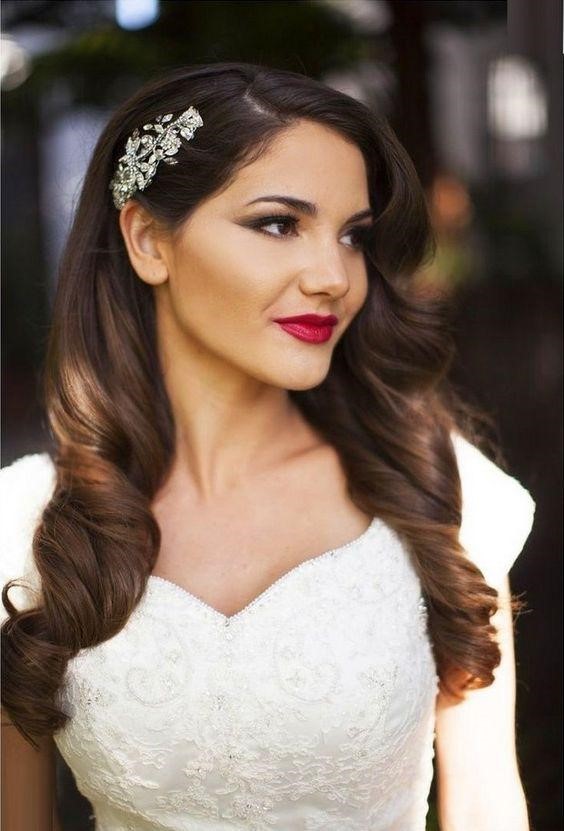 Swinging 60's
It was the era of victory rolls and big wavy hair. This look is timeless and is perfect for those brides who want a bit of old school glam on their wedding day. This hairstyle works best on hair that's washed the day before. Simply put your hair up into hot rollers, making sure to wrap it around going over and under. Leave it in your hair overnight and unroll when you're ready to do your hair. Part your hair to the side and pin up one side just above your ear with a sparkly piece of hair-bling. Spray with hairspray to finish it off and now you're bridal ready.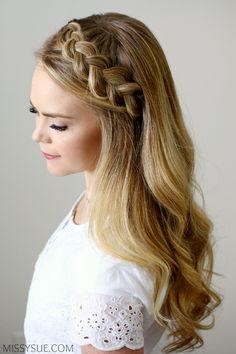 The braided alice band
Let those tresses hang loose and curly with this cute hairdo. Curl your hair into tight curls and part it down the middle. From the top of your path in the front of your head, make loose braids on both sides. Take a braid from one side and wrap it over your head, pinning it down to the other side and do the same with the next braid. Finish it off with hairspray, pop on your veil and you're ready!
Image source: Pinterest