Katy Perry and the Kardashian's are making a statement and rocking their sultry, sexy black hair this season! With Renew's Natural Black Hair Colour, you too can get the look.
Black hair has a special appeal and it is most definitely an attention grabber. It's magical and mysterious and constructs an image of power and strength. Black hair colour can be especially striking on a paler skin, but this by no means excludes darker complexions.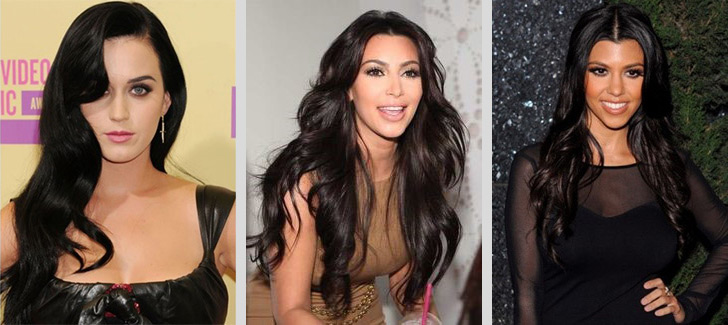 Here are a few simple tips and tricks to remember when dying your hair black.
If you have a fair complexion you should always carry a deep-red lipstick and rouge to enhance your gorgeous black locks.
If your hair is on the thin side, be cautious when dying it black. Your scalp may become visible underneath and this could contrast too much, detracting from your appearance.
Once your hair is dyed, it is important that your black locks are always shiny and in excellent condition. To maintain this sleek look, invest in some Macadamia oil to give your hair that deep lustre.
A particularly useful tip when colouring your hair at home is to apply a rich skin cream to your forehead, temples and ears. This will prevent the dye from staining your face, should any spots make it onto your skin.
Don't be shy to follow Katy Perry and the Kardashian's black hair colour this season! It's an exciting change and it may just be the head turning, sexy look you've been searching for!
Grab your box of Renew Natural Black and begin your transformation!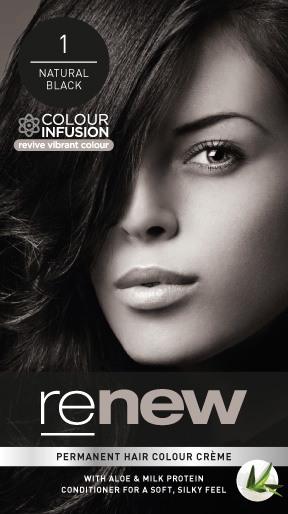 Follow us on Facebook or Instagram to see more stunning hair colours.