There's always something so sassy and alluring about a girl with curls in her hair. From models, who strut runways with that extra bounce in their locks, to celebs, who steal scenes with those voluminous waves… They're enough to make every woman covet curly hair and learn the tricks of the trade.
With this in mind, we've put together some of the easiest and most do-able tips and tricks to get the sexy, bouncy curls you've always fantasised about…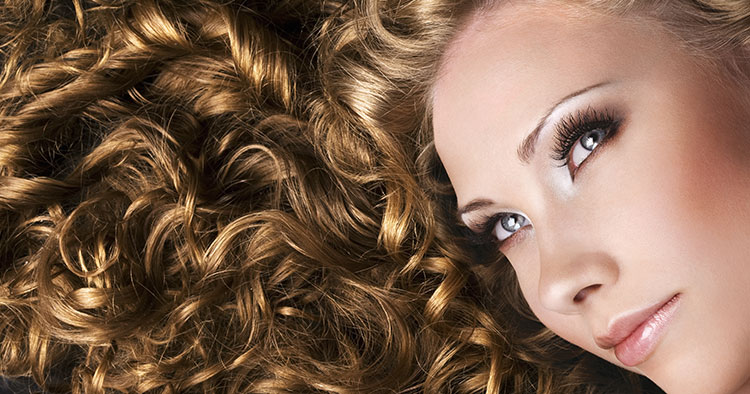 With a curling iron or wand…
Heat-styling is a great and convenient way to curl your hair. When prepping to heat-style your hair, remember to use a protective heat spray to avoid damage.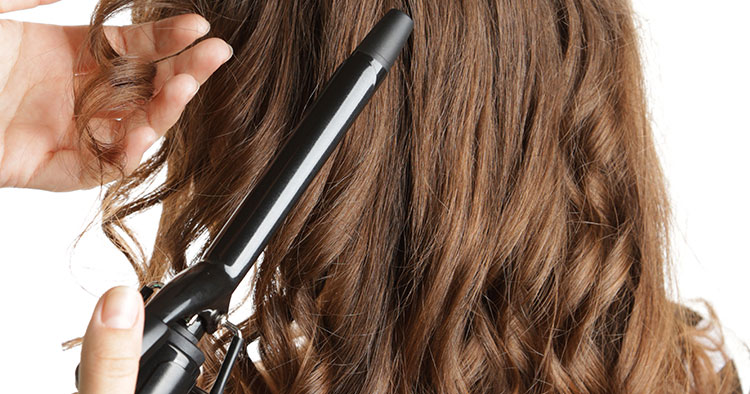 Once you've done this, to make things easy, part your hair into sections you can manage, clipping each one as you go. Then pick up each section, comb through it and lightly spritz a light-hold hairspray to create volume. Clamp sections of hair at the ends and wrap around your curling iron or, alternatively, roll a section of hair around the barrel, from the roots to the ends, if using a wand.
Start from the nape of your neck, working your way up. Hold hair in the iron or wand for about 10 to 20 seconds at a time. Continue to work in sections until you have completed curling all your hair.
With a flat iron…
Don't own a wand or curling iron? No problem. A straightener or flat iron can do the trick just as easily!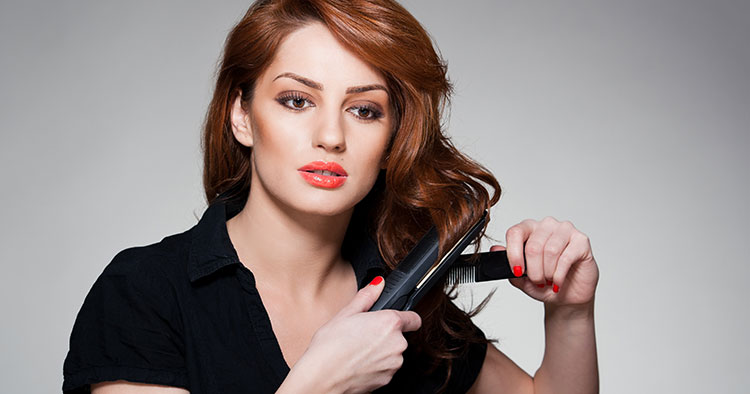 To achieve perfect curls, a narrow-width flat iron is ideal. Once again part your hair into sections, gathering and clipping up each section. Start with one side of your head, combing through the unclipped section or layer you are about to curl (The smaller the section/layer, the tighter your curls will be). Next, clamp this layer or section into the iron. Start about an inch or two from the roots, rotating the iron and moving it down the length of your hair.
For tight curls, hold the iron vertically and move down your hair slowly. Be sure to avoid moving it too slowly as this will burn your hair. For loose curls, hold the iron horizontally, rotating and moving it down your hair more quickly. For curls that turn away from your face, twist the iron upwards to the top of your head and for curls that turn toward your face twist the iron down towards the ground.
With Velcro rollers…
This is a non-heat-styling method that may need more patience but the results are definitely worth it! Velcro rollers are customisable depending on the type of curls you prefer.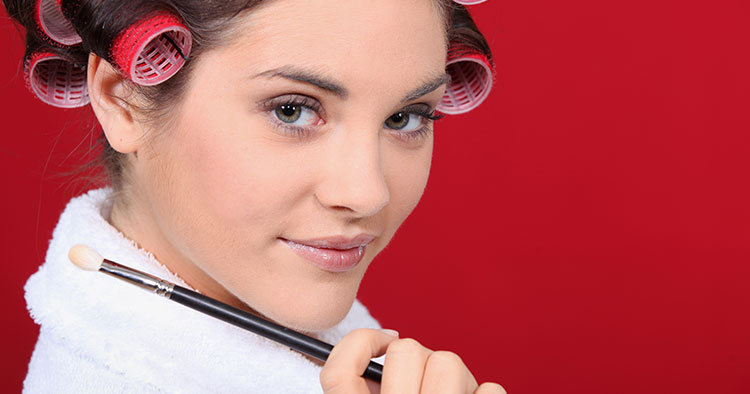 For the best results when using Velcro rollers, start off with damp hair and run some styling gel or mousse through it, letting it air-dry. Sectioning the hair into 3 or 4 parts makes it easier to handle. While the hair is still slightly damp, you can start rolling. Roll the hair inwards, starting from the ends and moving towards the roots. Secure each roller with bobby pins or styling clips and move to the next section, until complete.
For tight ringlets, use tiny rollers. Want wavy curls? Then go for medium-sized rollers and of course, for glamourous, voluminous hair, use big rollers. You can leave the rollers in for any amount of time you desire (the longer they're in, the better the results). But if you're in a hurry, use your hairdryer to warm up the hair. Let it cool down and finish off with some light hairspray.
When taking off your rollers, don't unroll them. Grab the rollers and pull from the roots. Once done, brush your fingers through your bouncy hair, flip over and add some light styling cream through it.
Be sure to let us know which method worked best for you or share with us your very own tips and tricks to get the perfect curls.
For more on our range of colours, other tips and tricks, please follow us on Facebook or Instagram.