Need a winter hair look that keeps you looking hot? Choose one of these three Renew Intense Naturals shades; Black Currant, Fudge Indulgence or Hazel Delight. These winter colours are your solution to looking your best. Then pair them up with these fabulous winter hairstyles. Here's the breakdown of the best hairstyles and best colours to renew your winter style.
Think thick
The first style in our winter list is thick bangs. The best winter colour for this kind of look is none other than Renew's Intense Naturals Black Currant.
Bangs come in so many shapes, sizes and styles, but this winter we're looking at thick bangs to bring some sizzle to your winter hair.
Curtains bangs are an incredible and versatile style that you can wear in so many ways. We love a middle parting because it really shows off your thick Black Currant bangs.
Thick and blunt bangs frame your face and are perfect for showing off your beauty. These bangs are attractive and work with any hair length.
If you're looking to complement your black bangs, then you need to know what outfit will fit this look. Dark colours are the best way to draw attention to your hair. Scarlet, navy blue, black and dark shades of brown are also colours you can wear this hairdo with for great results.
Bang, bang.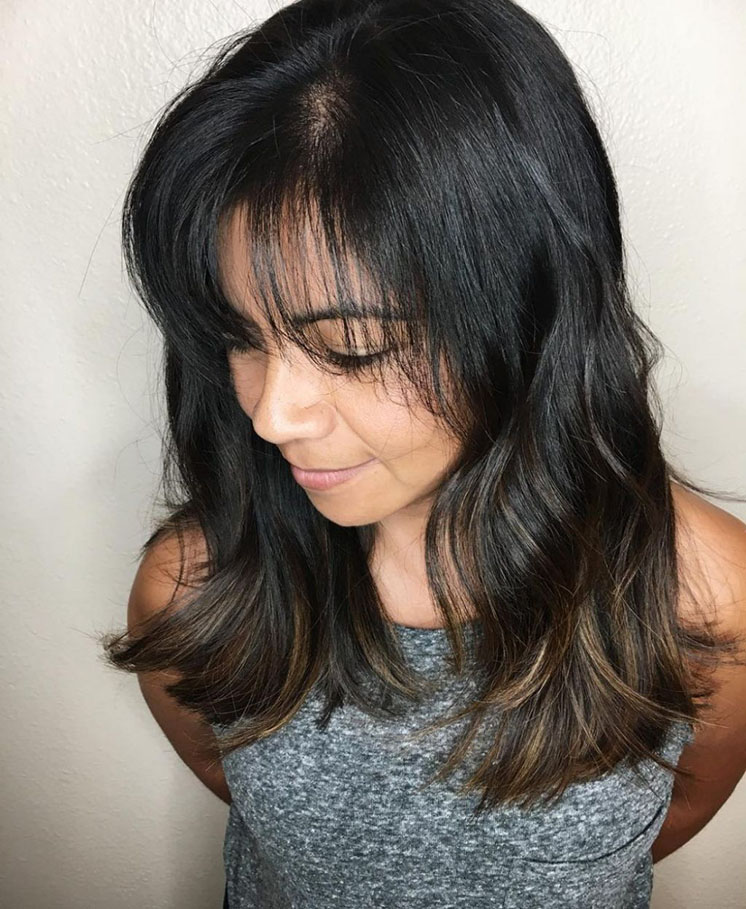 Image Source
The straight and narrow path to beauty
The second on our winter wonder list is the teased and straight look, especially in a bob. Make this your winter masterpiece with Renew's Intense Naturals Fudge Indulgence.
Frame your face the smart way with these delicious winter bob ideas that look even better in brown.
Another reason to love the straight teased look is because length is not an issue. Long or short, your Fudge Indulgence hair will give you the pretty frame your face deserves.
This look is so easy to wear because it matches so well with almost any outfit.
Can't decide between a skirt or pants? It doesn't matter because this look will work well with whatever type of outfit you've got on. Fudge Indulgence brown coloured straight and teased hair looks great with any colour of any shade. From bright pastels to the darker side of the spectrum there is no colour combo that this look can't handle.
Straight up gorgeous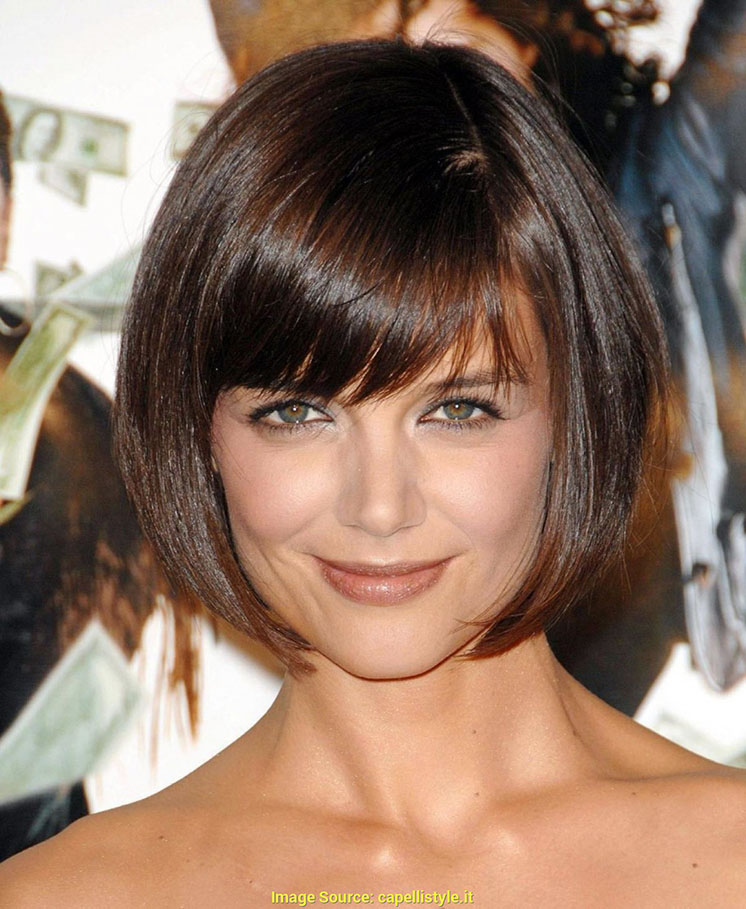 Image Source
Move aside for winter
For those with longer locs you'll love number three on our winter wonder list: The side braid.
The best way to wear a side braid in winter is with Renew's Intense Naturals Hazel Delight.
This charming look is so easy to achieve and feels right at home with any formal or casual outfit.
Bright colours, fun patterns and even pastel colours are the best way to wear this hairstyle as a casual look. Shirts, jeans, tights and pants are the best clothes to wear with the casual side braid.
If you want the full formal grace of this hairstyle then we recommend wearing dresses in dark colours. Black, navy blue, scarlet, dark purple and dark green colours will enhance the beauty of your light brown side braid.
The better side of style.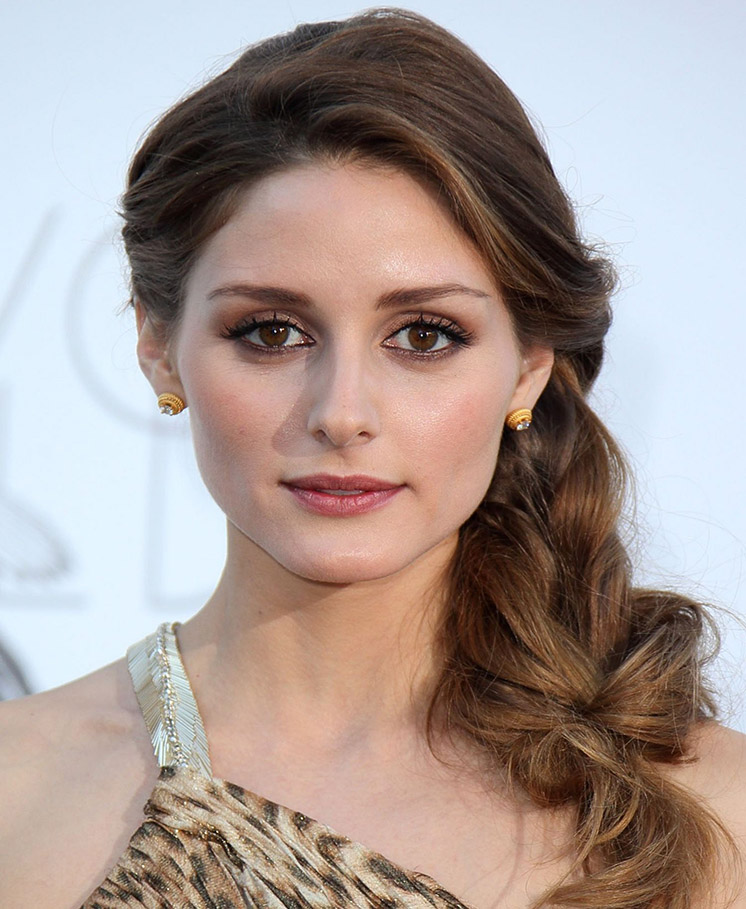 Image Source
Blast from the past
This chic and classy hairstyle is a very sophisticated look on our winter wonder list. This hairdo delivers a spectacular performance with Renew's Intense Naturals Black Currant.
Good looks are never forgotten which is why this 40's flapper bob is a main attraction on our winter wonder list.
You can dominate the casual scenes with this glamorous hairstyle or brighten up any formal affair.
Wear these luscious waves with your best dress if you want to feel like a retro celebrity. White, black, gold and even some glittery dresses will make you red carpet ready and chase away all those winter blues.
A jersey and a cute pair of jeans will keep you warm and give this style the emphasis it needs to make everyone jealous of your timeless beauty. Any shade of blue, white, pink and purple are the colours that will make this look a fun style to wear.
Glitz and glam.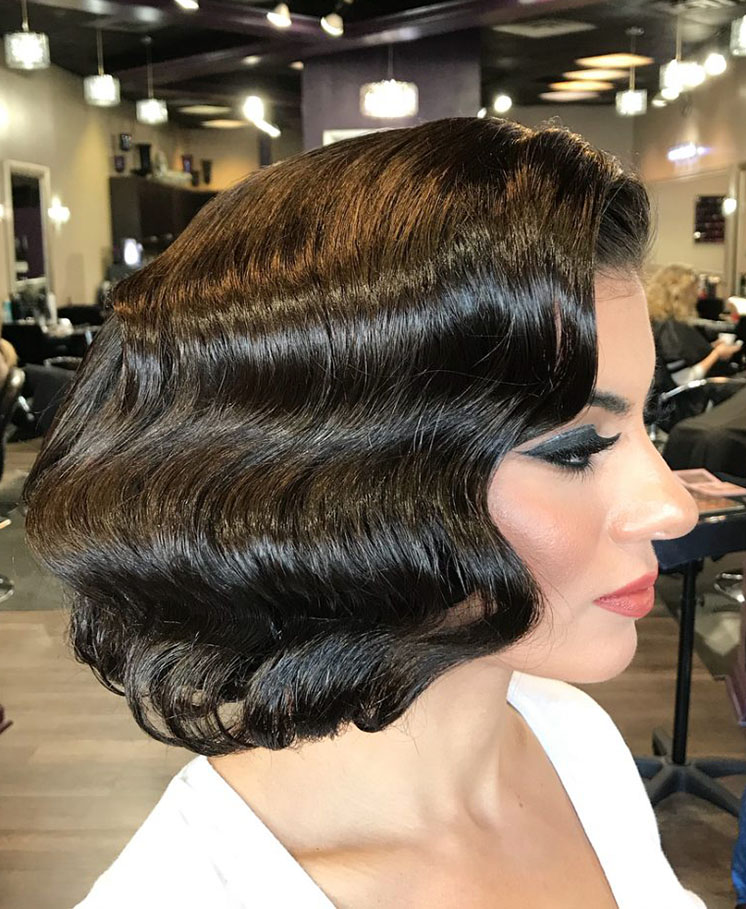 Image Source
Which winter wonder list look are you going to use to heat up your winter this year? Keep away the cold by looking your hottest with Renew Intense Naturals. If you want to learn more about how to intensify your natural look then go to
Facebook
and
Instagram
.