Ombre Magic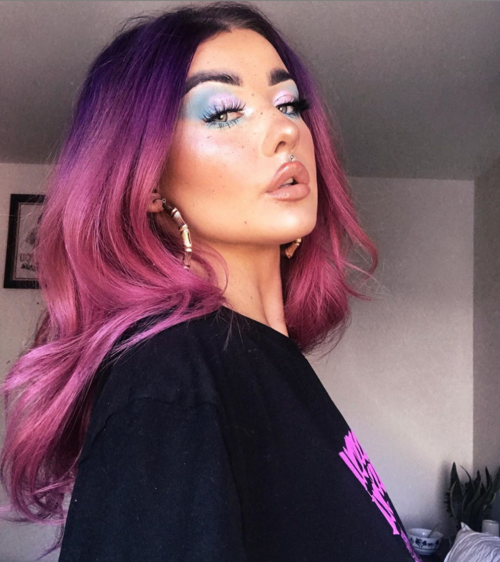 "It's so different when you change your hair colour, you're treated so differently. It's a very funny experience. It's fun – I love changing up my hair." – Kate Bosworth
Ombre hair is one of the coolest ways that you can experiment with colour. This hair colouring technique has no limits. It can be as wild and colourful as you want it. It can also be bold and natural.
The choice is all yours. At Renew, we've got the perfect ombre hair colour ideas that you can try from the comfort of your own home. From an ombre mix of pink and orange to brown and blonde, we've got a look tailored to your style. It's time to switch up your hair colour with an ombre look and watch your tresses come to life. Are you ready for your next glow-up?
Mint Fresh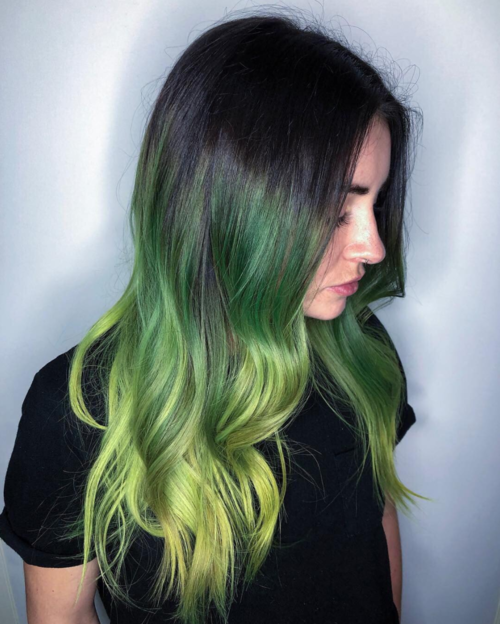 WHAT IS OMBRE HAIR?
Ombre hair has become one of the most popular hair trends. We can see why. It's fun. It's fabulous. It's a hair colouring technique that can look different from one person to the next. There are three different types of ombre hair colouring techniques that you can try:
 1. TRADITIONAL OMBRE:
Traditional ombre hair transitions from dark to light shades. This is when colours gradually merge from one shade to the next. You have the darkest shade at the root, and then it gradually transitions into a lighter shade from the middle to the ends.
2. REVERSE OMBRE:
Reverse ombre is another fun style that you can opt for. Instead of the hair transitioning from dark to light shades, it does the complete opposite. With this ombre effect, the lighter shade is placed on the roots of your hair. Then it gradually transitions into a darker shade from the middle to the ends.
3. DIP-DYE OMBRE:
Just as the name suggests, dip-dye ombre techniques are achieved with vibrant colours and pastel shades. If you love a more colourful ombre look then this option would be perfect for you.
Now that you know the different ombre techniques, let's get into some gorgeous ombre styles that you can recreate with Renew.
Ravishing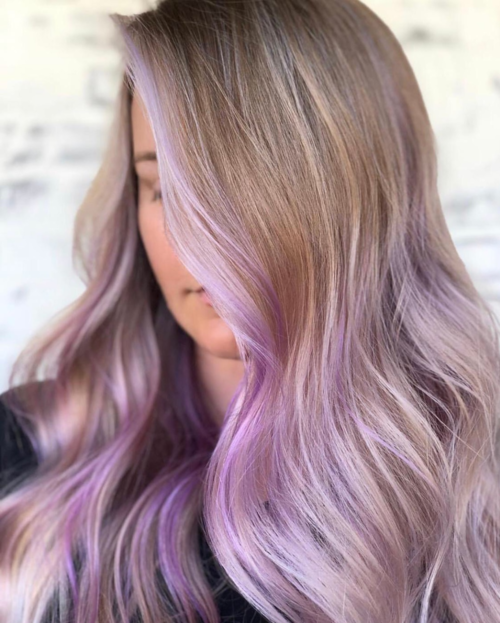 PURPLE LAVENDER OMBRE
Here's a traditional ombre technique with a subtle twist: pastel purple. We love how this dusty purple shade gives the traditional ombre style a more invigorating look. If you enjoy showing off your femininity, then this look is the perfect style for you. Embrace your charismatic side with this gorgeous Purple Lavender shade from Renew's Colour Play Kit.
Timeless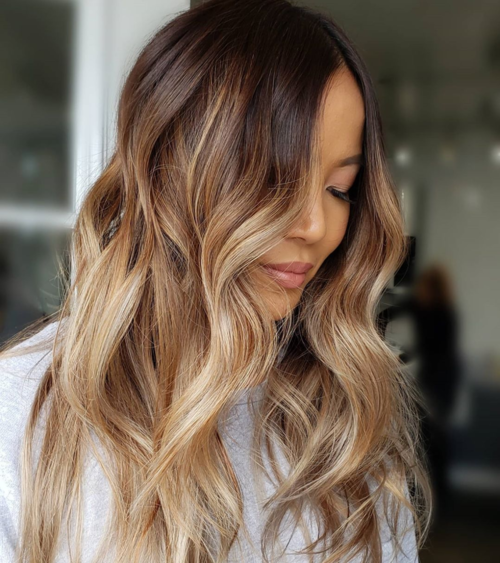 CLASSIC OMBRE
Here's another traditional ombre look that's known to be a classic amongst ombre colouring techniques. Dark brown roots transitioning into a fabulous honey blonde colour. The look is altogether just breathtaking. It's a timeless style that will always look trendy. Embrace this natural ombre style by using Renew's Intense Natural range. Go for the shades Hazel Delight and Honey Bee to mimic this glamorous look.

Fire

RED AND ORANGE OMBRE
We're turning up the heat with this one. If you love walking on the wild side then we suggest trying this hot look. Switch up your style by doing a dip-dye ombre technique and adding some vibrant colours. We love the mix of an intense red colour transitioning into a fierce orange shade.
The colour combination is brilliant and it adds liveliness to one's look. Bring your tresses to life with this vivid ombre technique by using Renew's Perfect Colour range in the shades Ruby Flame and Blazing Sunset.
Green Envy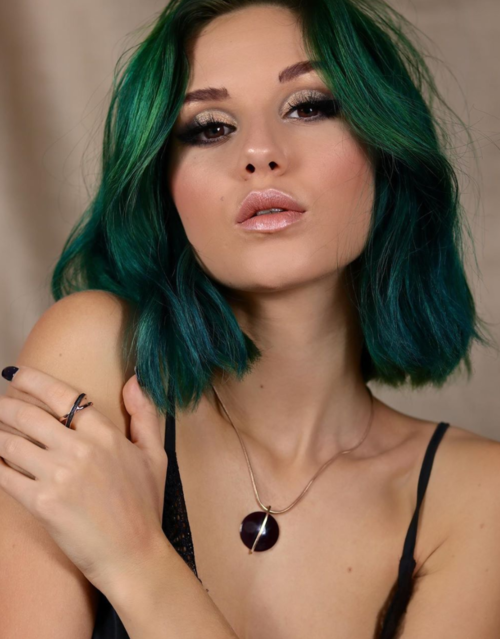 GREEN AND BLUE OMBRE
If you love a little bit of mystery, then go for this intense reverse ombre hair colour. We love how the roots are dyed in a bright emerald green shade and then transitions into a darker blue shade. It gives the style an exotic feel. It's a unique take on ombre hair and we're here for it.
Embrace your inner sensuality with this sensational colour combination.  Get this remarkable look with Renew's Perfect Colour range in the shades Mint Mojito and Royal Sapphire.
Radiant Colour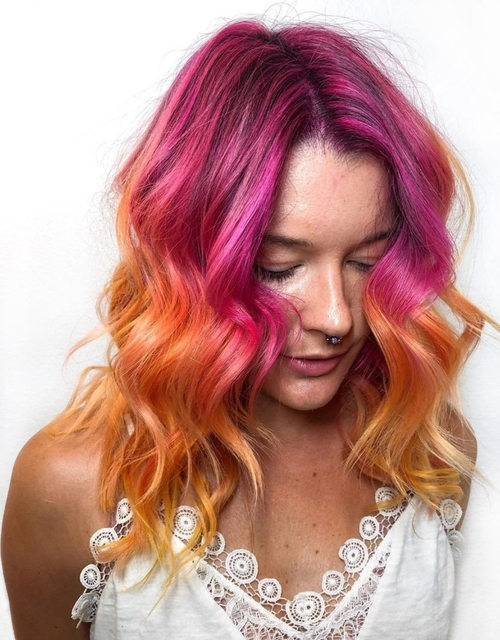 COLOUR BURST OMBRE
Express your wildest dreams through your hair colour. This dip-dye ombre hair colouring technique is just phenomenal. Take experimenting with colour all the way and try out this 'kaleidoscope of colours' look. We love how the roots are dark pink and then transitions down into a bright orange shade. Get this entrancing colour by using Renew's Pink Tulip shade from the Colour Play Kit range, and Blazing sunset from the Perfect Colour range.
Now that you've gotten some insight on the different ombre hair colouring techniques; you can choose the perfect style for you online at Dischem. Let us know in the comments which ombre technique you loved the most, and which hair colouring style stood out for you.
When you're rocking your ombre hair, be sure to tag us on Facebook, Instagram and even share your TikTok makeovers with us so that we can see and share your gorgeous looks. Embrace a new colour and have fun with it.