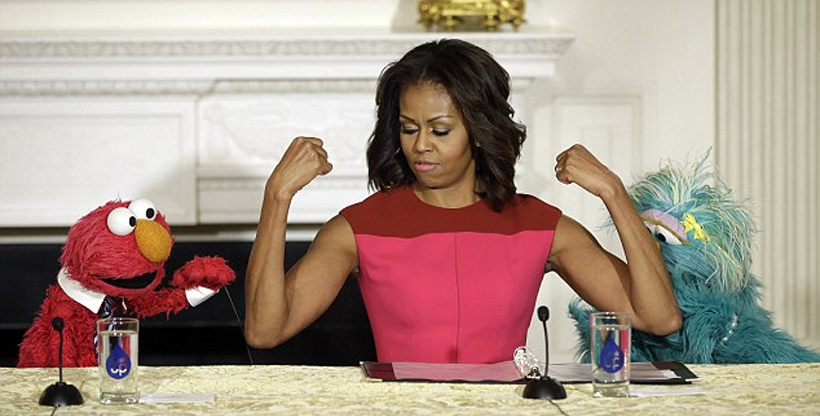 In the spirit of women's month: Michelle Obama is, to me, a true representation of a strong, modern-day heroine.
She not only holds her family together, with grace and poise, but she also stays true to herself in everyday life. I just love how self-assured she is and she has the best sense of humor. I don't know many first ladies that would go on TV shows and sing in the car on camera. I love when she dances on the Ellen show. I love how relaxed she is in the public eye. I love how she proves that you really CAN have it all. She is a wife, mother, businesswoman, and lawyer. She is also the first lady of the United States of America, which is a huge job, in itself. I believe that she is a fundamental part of Barack Obama's success, and she has been an incredibly inspirational First Lady. I think she is an amazing role model, not only for African American girls, but girls in general. Those arms are also something to envy 😉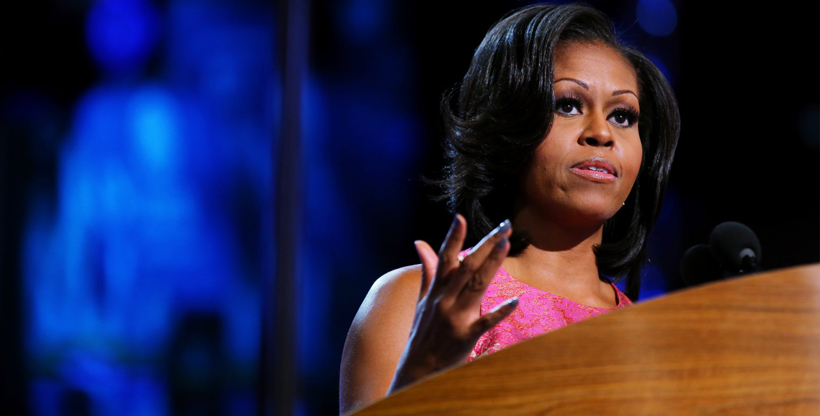 She is such a great public speaker. When she speaks, everyone listens. She has such a great flow about her, and you really can see that she enjoys talking to people, whether it's one-on-one or to thousands, from the podium.
Have you seen her Karaoke episode with James Corden?
I'll share my favorite Michelle Obama quotes with you:
"Success isn't about how much money you make, it's about the difference you make in people's lives."
"Success doesn't count unless you earn it fair and square."
"We should always have 3 friends in our lives:
one who walks ahead who we look up to and follow, one who walks beside us who is with us every step of our journey, and one we reach back for and bring along after we've cleared the way."
I can't wait to see what the future holds for her outside of The White House. I think she is going to do great things!
If you don't follow her on social media, especially Snapchat, you really should! Her Snapchat account is a behind-the-scenes tour of her life and all the events she attends on a daily basis. It is a rare glimpse into a world we have never been able to see before.
Who is your #FemaleHero? Tell us on the Renew Facebook Link: http://bit.ly/2apSqLD
Article Written By: Gi Jane