Things may come and go, but colourful hair is forever. Colouring your hair has the power to make you feel happy and confident with who you are. If you haven't experimented with purple hair yet, what are you waiting for? Take a look at these 5 purple hair colour styles and ideas that you need to try at home this Summer.
What's not to love about purple hair? It comes in a variety of sultry shades like lavenders, pastels and even darker tones too. Find your ideal purple shade with Renew's Perfect Colour in Purple Fantasy and Colour Play Kit in Purple Lavender. Our colours are specially formulated to give you all the tools you need to create your own unique style.
Let the inspiration begin!
Purple passion highlights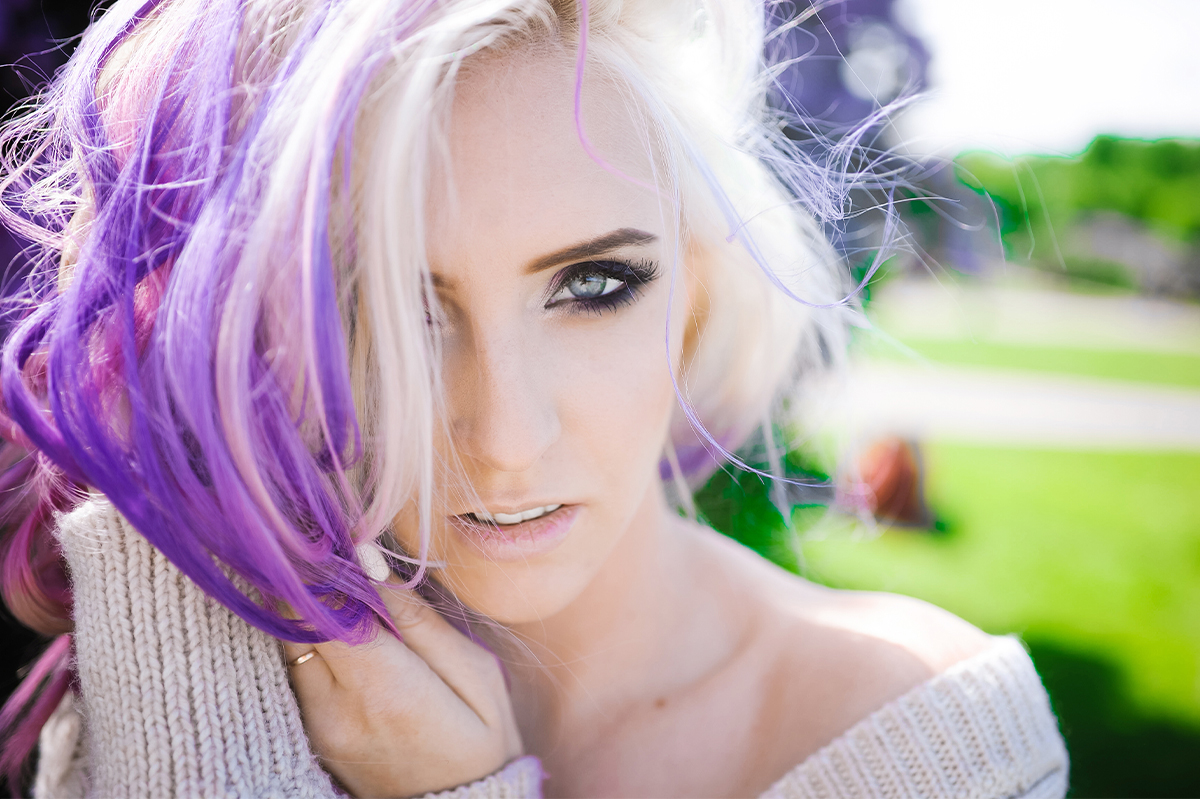 Considering purple hair but don't want to sit through a full application? Highlights and streaks take your hair to new heights. If you feel like your hair is flat and lifeless, adding some purple highlights can breathe some life into your hair by creating a multidimensional effect.
Recreate this stunning look with Renew's Colour Play Kit in Purple Lavender. Apply the colour on pre-lightened hair for best results. Take a few strands you want to colour purple or create some awesome layers with a highlight cap.
Purple fantasy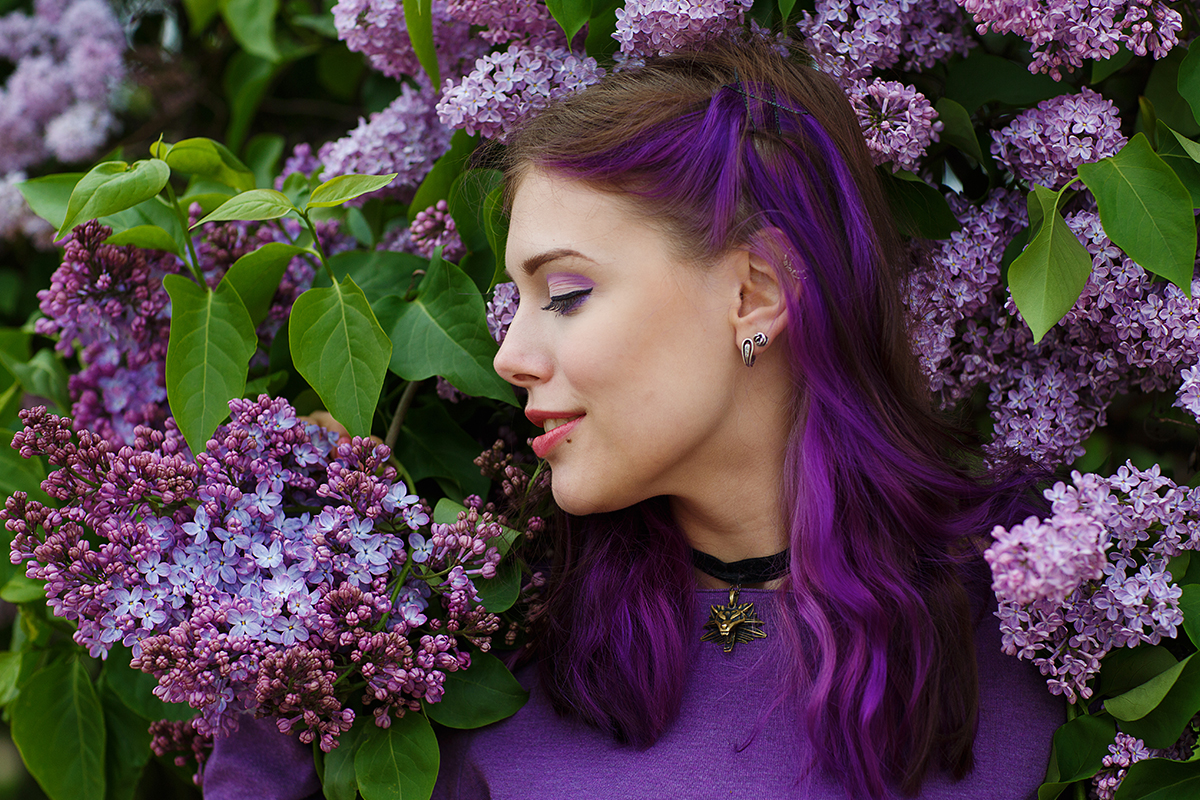 Brunettes everywhere, this one is for you. While we know that rich, deep purple hair can be a challenge to get right, that doesn't mean it's impossible to get this look. You'll need to lighten up the strands of hair you're wanting to colour it purple. If you apply the colour over your natural hair, it won't be as intense as you'd like it to be.
Get this vivid colour with Renew's semi-permanent Perfect Colour in Purple Fantasy. The perfect, jaw-dropping hair colour that can be achieved in the comfort of your own home and without breaking the bank.
A purple rainbow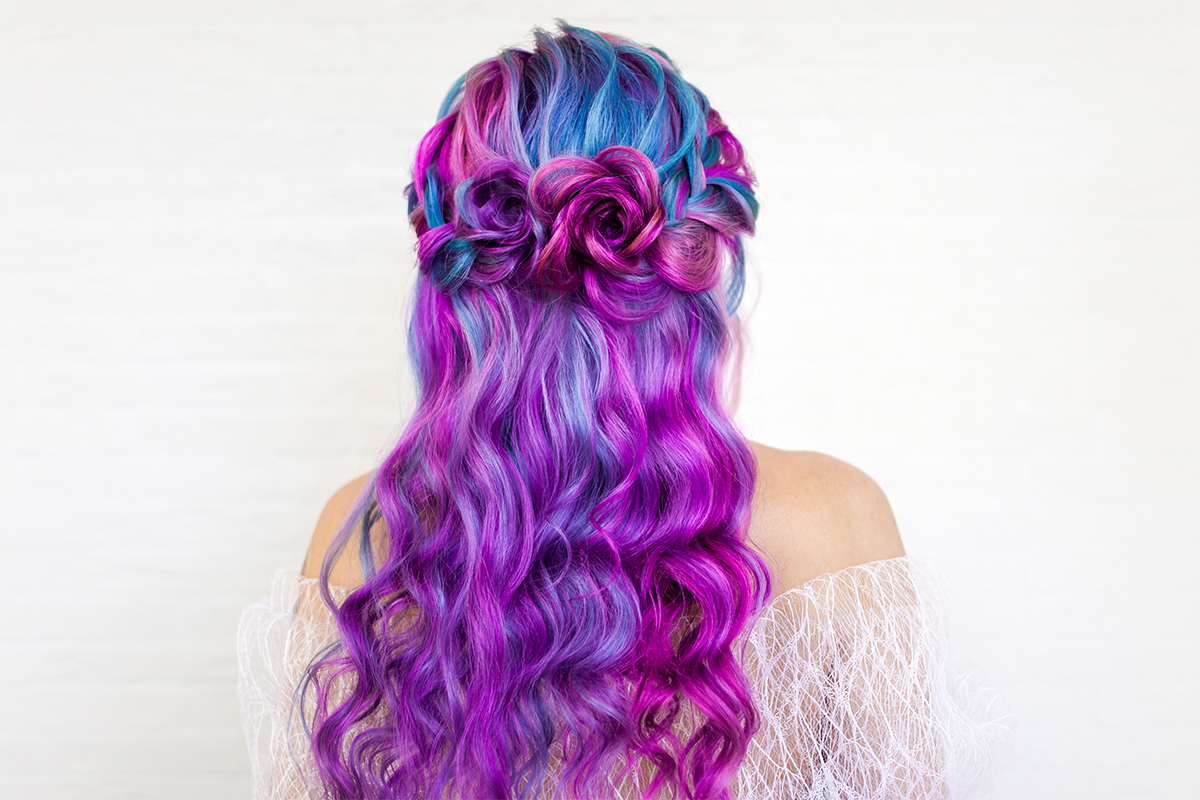 Really want to make a statement? This look is for the go-getters. The ones who aren't afraid to switch up the hair game. You create your own rules and we're hair for it. The more colour, the merrier!
Step out of your comfort zone and set show-stopping hair trends with Renew. Take some pastel blue and pink shades and mix it with our Colour Play Kit in Purple Lavender to create this mermaid-inspired look. While this style and colour looks easy, it does require some skill and lots of patience. Take your time and trust the process.
Lovely lavender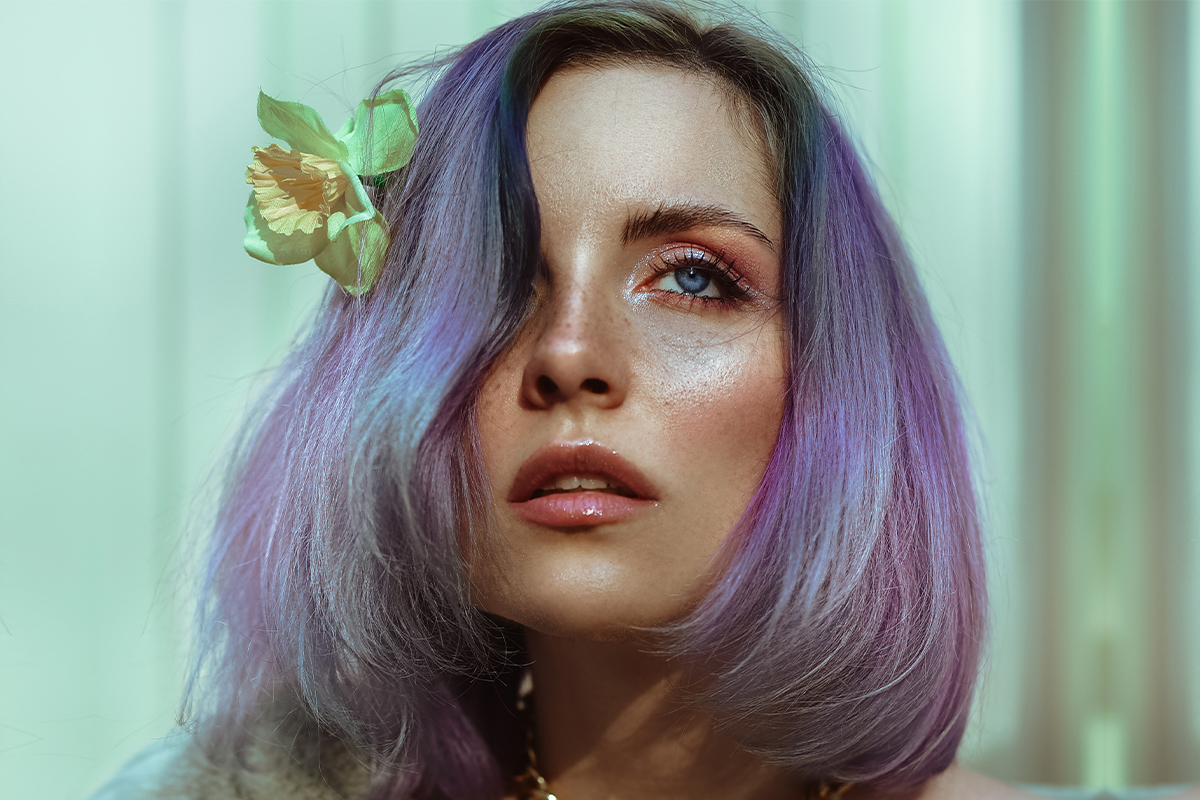 Short, shoulder-length hair has always been a trend, but we can't help swoon over this lovely lavender hair colour. It radiates sophistication, elegance and pure beauty. We're obsessed with how the purple hair enhances the skin's natural tones and features. What's not to love about this ombre?
Renew's semi-permanent hair colour allows you to go from deep, funky colours to lighter, pastel shades in one convenient box. Not only is it easy to mix and apply, it looks amazing on all different types of hair too.
"Change is important!! Whether its about your hair colour or about your lifestyle!!"
Naira Kaur
Deep purple infusion
Enough with the pretty pastels, let's explore the beautiful deep and dark hues. If your hair is naturally light to medium in colour, you won't need to pre-lighten your hair to develop this colour. This makes the colour a lot easier to achieve as well as maintain, meaning you can look good 24/7 without any touch-ups needed.
Purple hair isn't everyone's cup of tea, but that doesn't mean you shouldn't test the waters if you're curious. It's a bold, funky and creative colour that lets other people know you enjoy a little colour in your life.
Have a little fun and explore the world of colour with Renew's vibrant shade range. Designed to bring you salon-quality colour in the convenience of your home. Become an expert and get your desired shade from our Perfect Colour in Purple Fantasy and Colour Play Kit in Purple Lavender.
Feeling inspired to go purple? Let us know in the comments below which shade had you smitten and willing to try.
Follow and tag us on Facebook and Instagram, we'd love to see your fabulous hair colour creations with Renew!