A layered hairstyle is a fun way to get a fresh cut while revamping your style, just in time for summer. Because we know how often hair trends change, we've put together a list of different layered styles that are sure to keep you trendy and feeling good.
Short hair
1. The Pixie
Pixie cuts are cute, tomboyish and trendy. If you're into bold looks and choppy hairstyles, this one is for you. Just remember when going for a pixie, consider a cut that compliments your face shape and texture of your hair. Thin hair and short layers work well together because they add volume. For an easy-breezy way to style your cut, spritz your hair with salt water and let it air dry. The light beach waves look cute and summery.

For an added bonus, you could even add subtle brown highlights to accentuate the cut.
There's a pixie for everyone, so whether you have curly, straight, thin or thick hair, you're sure to find a style perfect for you.
2. The undercut
If you're a little more on the edgy side and would like to go a step further with your pixie, an undercut is a way to go. This gives you the edge you need, without having to chop off all your hair. You can even play around with it, making patterns or colouring the top part.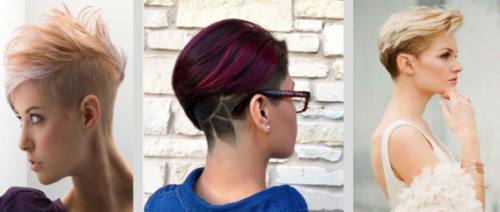 3. The bob
Layered bobs are a classic and if you're not into crazy short hair with undercuts and patterns, but still want a change. It's simple, cute and can still be super trendy. Messy waves are a perfect way to style your hair for a casual summery look.
Alternatively, you can straighten them for an office vibe. There's so much you can do with short hair, it's just a matter of experimenting a little. Add a bit of highlight to give it a fun texture that draws out the style in a more noticeable way.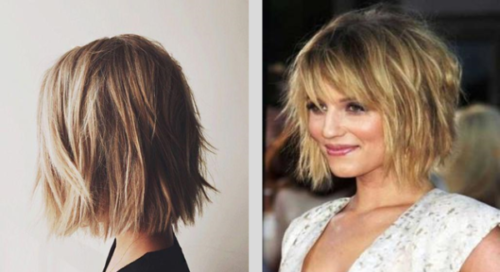 4. The Fringed look
Fringes are a fun way to frame your face and highlight natural facial features. The amazing part is that there's a fringe for everyone, from blunt straight fringes to wispy side fringes, it's all about finding the fringe that suits your face. We hope this graph helps you find a fringe that you'll fall in love with.

Medium length hair
1. The Feathered Layer
A classic look that ladies have rocked for a long time, is the feathered layer look. It delicately frames your face and adds a bit of romance to your look. This style makes thicker hair less heavy and helps you style it a little more. It also adds volume, without it looking too over the top.
If you have thinner hair that's medium in length, be careful not to have too many layers, it can make your hair look a bit too thin and volume will be harder to get.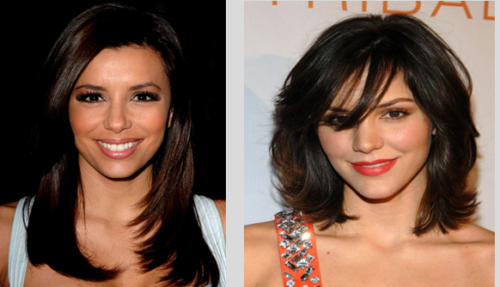 2. The Wave
Wavy hair has a subtle summer-like look that softens your facial features. It's a perfect look that can transition from day to night, by sweeping it into an updo when you're ready to paint the town red! Soft waves are made with a curling iron. Just wrap pieces of your hair around a bigger barrelled hair curling iron, hold for a few seconds and then let go. Gently tug the curls to loosen them up a bit. Finally, spray with a light coat of hairspray.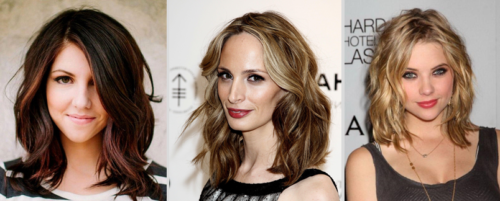 Long hair
1. Wind-swept layers
Long hair has us feeling like Rapunzel and Elsa all in one, but how do we tame these gorgeous locks so that we keep the length while adding a little oomph to it. Windswept layers are perfect for this, not only does it keep the length, they add a bit of volume to your hair.
This is perfect for all types of textures as it can be adjusted accordingly.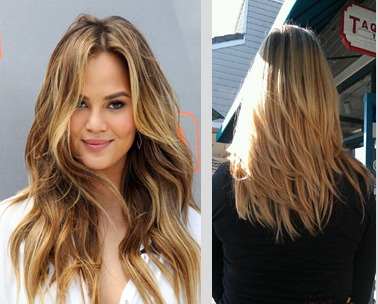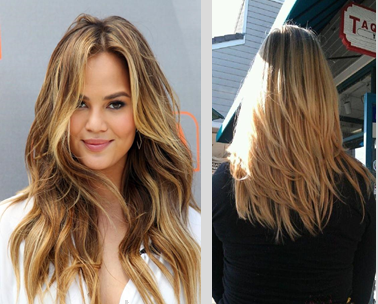 2. The Choppy Layer
Choppy layers add a bit of a trendy twist to your long tresses. Giving you a bit of dimension, it's perfect for those lovely ladies wanting an edgy look, without having to take too much off. Style it with messy curls or blow it out for a voluminous and trendy vibe.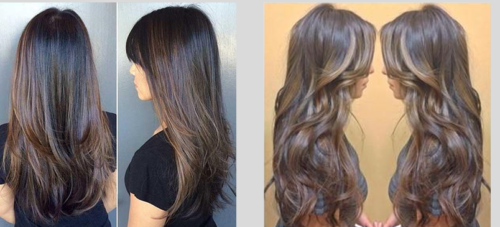 3. The Fringe layer
Fringes work for any length of hair and with long locks, it looks awesome with a slightly feathered front. Side sweep your fringe or go for the straight-up blunt fringe look and frame your face wonderfully. Just remember that with a fringe comes maintenance.
A blunt fringe will require trimming every 2 weeks while a side-swept fringe is a little easier to manage when it starts growing out. It also depends on your face shape; determine the kind of shape you have to find the perfect fringe for you.
For a little tip on fringes, take a look at our infographic above.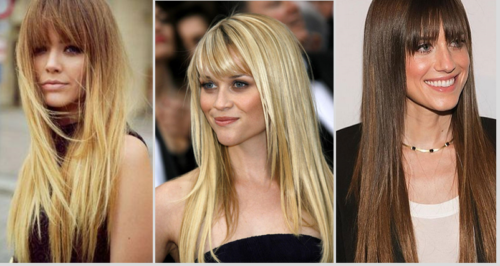 Cutting your hair doesn't have to be a daunting task and with the right style, you can get the perfect layered look that suits your face shape and hair texture. There's nothing you cannot do with your hair! If you think a certain style won't suit you, all you have to do it adapt it a little so that it's a combination of different styles that make up a perfect look for your features and hair type. It's just a matter of finding the right one for you.
So remember ladies, it's your hair and its fun to do different things with it- even if it's just a simple fringe. For more tips and tricks for styling your hair, take a look at our other articles on the site; you're sure to find something awesome.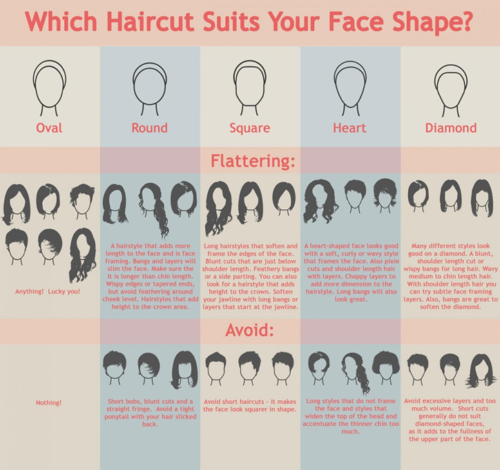 For more on our range of colours, please follow us on Facebook or Instagram.