In case you hadn't noticed, cappuccino isn't just one of the world's favourite drinks. It's also a hot property in the hair trends and styles department. That's right; cappuccino hair colour is a fabulous and luxurious way to change up your look.
Not convinced yet? Here are our top reasons to go cappuccino.
It suits a variety of skin tones
Most of the time, we're more inclined to choose a shade that's kind to our complexions. The good news is that cappuccino hair colour is a perfect match for almost all skin tones. Because of the warm, diverse tones included in this hue, you'll probably find it super flattering when you try it. Hooray!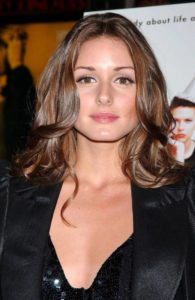 It's gentler on your hair
With this shade being a warmer brown, there's less chance of causing dryness and damage to your hair. Lighter shades often mean more peroxide, which can cause brittle tresses. If you're looking for a way to give your hair a break from lightning without having to go too dark, we strongly recommend cappuccino.
Give your look some life
With a warm colour like this heating up skin tones, you can highlight your features in a super subtle way. It's also a shade that will complement your existing wardrobe without venturing too far into the hair colour abyss. If you're looking to add a bit of depth to your colour, it's an excellent choice. This makes it a versatile and easy wearing option for your next hair update.
Olivia Palermo makes cappuccino hair colour work for her
Image source: therighthaorstyles.com
It never goes out of style
As much as it's fun to choose super trendy and striking colours for your hair, we often get tired of them quickly. This means another head of colour and another cost to take into consideration. With a natural-looking shade like cappuccino, you can maintain your look without too much strain on your wallet. As a classic colour and timeless shade, it's one you can keep for a while. Because it's ultra-elegant, you can embrace a cappuccino makeover without ever having to worry about it being "out of fashion".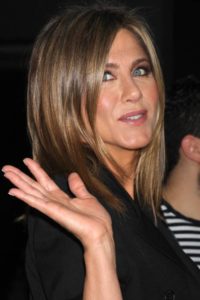 It's easy to care for
Without drying out your hair, all you need to do is maintain the moisture in your hair. This means a good conditioner each time you shampoo and a weekly mask treatment to lock in nourishment. It's especially important in dry winter months when colder temperatures mean dry, brittle hair. A heat protectant is also vital if you use any styling tools on your hair. This will ensure that your colour stays vibrant and gorgeous all year long.
A shade for greys
When it comes to grey coverage, our cappuccino hair colour makes light work of those pesky strands. Stylists know just how tough it can be for greys to absorb colour but because it contains a golden touch, cappuccino refreshes grey hairs.
It's long been a favourite for Jen
Image source: therighthaorstyles.com
Get that sun-kissed look all year round
Many of us love the effect that the sun has on our hair and skin. Now that we're in the middle of winter, this look can be tougher to achieve naturally. Luckily, cappuccino is a shade that offers a more bronzed look without the damage caused by UV rays.
Time to go cappuccino?
As the hair experts in the world of colour, we know what your hair loves and needs. It's why we use the most nourishing Aloe and Milk Protein conditioners to lock in your colour. With a stunning end result guaranteed, you're only one shade away from amazing. Are you considering going with the cappuccino hair colour? Share your finished look with us on Facebook or Instagram, and don't forget to follow our social feeds for more hair inspiration.